Blu-ray Review: 'Leviathan'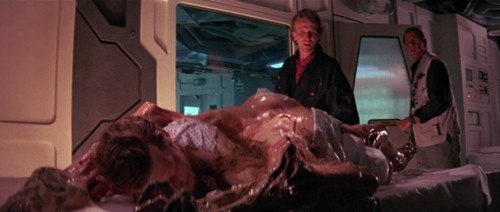 Ready to dive deep into monster madness again?  Then follow us as we check out the new to Blu-ray horror outing "Leviathan" out now from Shout! Factory's genre division Scream Factory.  We dissect and review the various monster pieces below!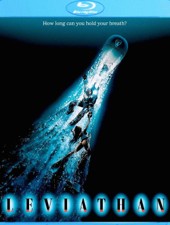 Title: "Leviathan"
   Grade: 4
   Cast: Peter Weller, Amanda Pays, Richard Crenna
   Director: George P. Cosmatos
   Rating: R
   Runtime: 98 minutes
   Release Company: Shout! Factory Home Entertainment
   Website: www.shoutfactory.com
The Flick: As a classic late 80's practical effects flick I've always dug "Leviathan."  It's got some great humor via a quick witted Daniel Stern, great suspense and visual style via slick genre director George P. Cosmatos and some very gamey and fun effects courtesy of the Stan Winston clan that combined give this one some memorable appeal.  Not to mention that the cast of very eclectic characters – the late Richard Crenna as the wise one, Peter Weller as the man of action, Ernie Hudson for tough guy comic relief and Hector Elizondo studious as ever – cover just about every personality aspect in the movie realm.  Fun, frivolous and certainly not forgettable, "Leviathan" is a hidden gem. 
Best Feature: The featurette featuring 'Interviews with Effects Artists' Alec Gillis, Tom Woodruff, Jr. and especially Shannon Shea is a wild and uber-candid ride down memory lane as they talk all about doing the film with the late, great Stan Winston – the good (going up against "Deep Star Six!"), the bad (the screaming match between Winston and Cosmatos) and ugly (don't ask about the Elizondo hand gag!).
Best Hidden Gem: Both are gentlemen for sure, but the turbulence on set comes through anyway in the Interviews with Elizondo and Hudson.
Worth the Moola: Not only is "Leviathan" a great film to re-visit, but on Blu-ray the work of Cosmatos and Winston looks damn good – say ah, it's a good buy!