Blu-ray Review: 'Lay The Favorite'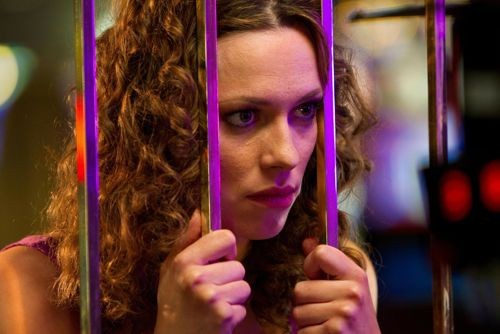 Ready to check out the odds on a new Bruce Willis outing?  Then place your review bets with us as we check out the new to Blu-ray flick "Lay The Favorite" out now from Anchor Bay and Radius TWC Home Entertainment.  The review stakes are ready to go below.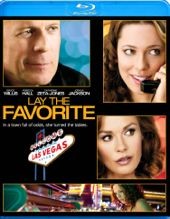 Title: "Lay The Favorite"
   Grade: 3
   Cast: Bruce Willis, Rebecca Hall, Catherine Zeta-Jones
   Director: Stephen Frears
   Rating: R
   Runtime: 94 minutes
   Release Company: Anchor Bay / Radius TWC Home Entertainment
   Website: www.anchorbayent.com
The Flick: "Lay The Favorite" for all intensive purposes should be just another forgettable Bruce Willis crank 'em out classic.  But there's actually some decent stuff within this flick and it's a one-two punch of some above average inclusions.  The first is via "The Grifters" director Stephen Frears, who even with this rather long and at times arduous material manages to give the work a sense of savvy.  The second and most surprising is an almost unrecognizable turn by actress Rebecca Hall as a sexy and sassy stripper turned loan shark maven.  Tending to play a lot of heavies, Hall here breaks it down to play a bubbly gal who still has a good head on her shoulders and it's great work.  Being given much more icing then it deserves, this less than stellar layered cake should be grateful to be covered.
Best Feature: The few 'Deleted Scenes' give more backstory between Hall and gal pal Laura Prepon that adds more insight.
Best Hidden Gem: Again, Hall steals the show hands down.
Worth the Moola: With more going for it then what's on the surface, "Lay The Favorite" has good movie watching odds.