Blu-ray Review: 'Kill The Irishman'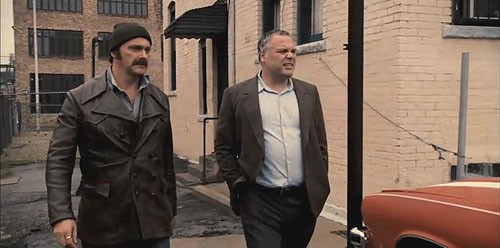 If you think you're tough, check out the gusto of this hooded gangster!  Out June 14 from the good folks over at Anchor Bay is the star-studded new mobster story entitled "Kill The Irishman" starring the likes of Ray Stevenson, Vincent D'Onofrio, Val Kilmer and Christopher Walken.  Want to see if the juice is worth the squeeze – check out the review and extras look below!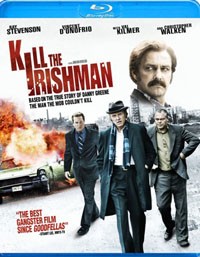 Title: Kill The Irishman
   Grade: 3 1/2
   Cast: Ray Stevenson, Vincent D'Onofrio, Val Kilmer
   Director: Jonathan Hensleigh
   Rating: R
   Runtime: 106 minutes
   Release Company: Anchor Bay Entertainment
   Website: www.anchorbayentertainment.com
The Flick: The first thing you have to take notice of when it comes to Irishman is what an amazing eclectic cast this film has and how riveting they are.  Ray "Punisher" Stevenson as the tough-as-nails seemingly unstoppable Irish mobster on his way up, Vincent D'Onofrio (who has never met a role he wasn't amazing in!) as his quiet and thoughtful mob ally, Val Kilmer as a childhood friend turned cop pursuing him, stunning Linda Cardellini as his suspicious wife and even Christopher Walken as a suave loan shark – there is not one a performance wasted within.  The only problem with this tale of a man with nine lives and his rise to criminal fame is that it's based on a true story and Director Jonathan Hensleigh has put far too much into a single film.  (aka too damn long - trims were needed!)  I'm not against telling the tale to the fullest, but one hundred and six minutes can only stretch so far over a span of multiple years – less is more.  
Best Feature: Definitely the doc "Danny Greene: The Rise and Fall of the Irishman" that takes a look at all the real life characters portrayed in the film – fascinating.
Best Hidden Gem: Seeing the great Robert Davi playing a heavy once again as the man who changed Danny's life forever.
Worth the Moola: Like a party guest who's a hit with the crowd and loved by all, you never want to overstay your welcome – this memorable Irishman needed to kill the night early.