Blu-ray Review: 'Kate & Leopold' (Director's Cut)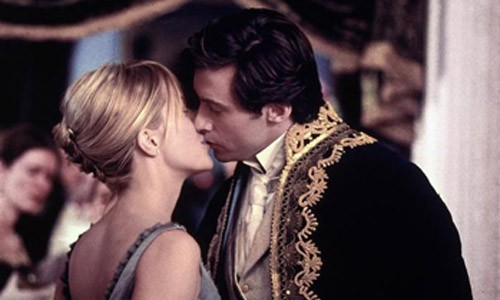 Ready to cross time for a little romance?   Then check out the review of the new to Blu-ray title "Kate & Leopold" (Directors Cut) out now from Lionsgate Home Entertainment.  The review porthole entrance is below!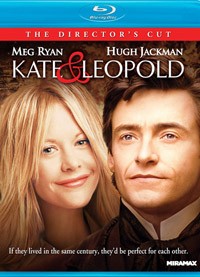 Title: "Kate & Leopold" (Director's Cut)
   Grade: 3 1/2
   Cast: Meg Ryan, Hugh Jackman, Liev Schreiber
   Director: James Mangold
   Rating: PG-13
   Runtime: 123 minutes
   Release Company: Lionsgate Home Entertainment
   Website: www.lionsgatedvd.com
The Flick: Cute, quaint and all-too-familiar, "Kate & Leopold" is ultimately saved from the schmaltz by one hell of a stellar cast.  So with the likes of a still-on-her-game Meg Ryan, early in his career Hugh Jackman, engaging Live Schreiber, very likable Breckin Meyer, sassy Natasha Lyonne and cunning Bradley Whitford this time travel fish out of water tale of star crossed lovers is bearable.  Plus this one is a true surprising selection from the director of such films as "Cop Land," "Identity" and "Walk the Line" James Mangold.  But it's sweet nature and romantic overtones do win over and save this one from being yet another boy in period clothes gets modern girl flick. (As for the 'Director's Cut' there's a 'too-on-the-nose' additional scene of Ryan helming at an in person Mangold test screening – flick didn't need it!)  
Best Feature: Since the commentary by Mangold is unnecessarily somber for a romantic film (lighten up James!) I'm going with the 'On the Set Featurette' where everyone touts the genius of being in a Meg Ryan movie.  (She should be touting being in a Jackman movie!) 
Best Hidden Gem: The sassy Viola Davis early in her career shows up here as a stern policewoman – no small parts!
Worth the Moola: For folks looking for a little romance to get the girlfriend in a good mood, you could do worse.