Blu-ray Review: 'Joshua Tree'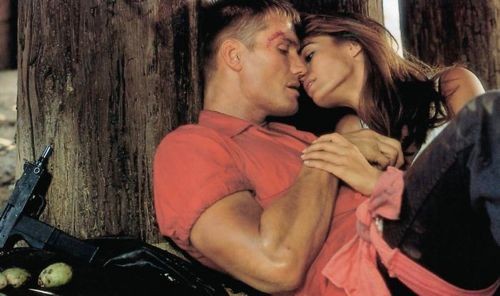 Ready for some early ass kicking Dolph Lundgren action?  Then check out our review of the new to Blu-ray release of "Joshua Tree" (aka "Army of One!") out now from Shout! Factory Home Entertainment.  The race and review start below!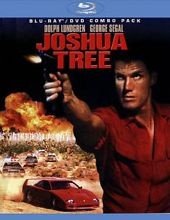 Title: "Joshua Tree"
   Grade: 3 1/2
   Cast: Dolph Lundgren, George Segal, Kristian Alfonso
   Director: Vic Armstrong
   Rating: R
   Runtime: 101 minutes
   Release Company: Shout! Factory
   Website: www.shoutfactory.com
The Flick: Seeing as "Joshua Tree" was a film early in the career of up and coming action man Dolph Lundgren, the flick holds up pretty well.  Lundgren has obvious screen presence, not to mention hot charisma with leading lady Kristian Alfonso.  But the real secret to adding a yang to Lundgren's more sober yang is in the co-casting of his foil and "Joshua Tree" has a fine one in the form of actor George Segal.  Chewing up the scenery with sheer cheese ridden gusto, Segal does what M. Emmet Walsh did in "Red Scorpion" – namely he gives the flick comedic flavor.  Matched with some very decent practical stunts and this j-tree is an early outing worth watering.
Best Feature: Candid interviews with Director Vic Armstrong, brother Andy Armstrong and even Dolph himself prove insightful and eye opening – good and bad dissected!
Best Hidden Gem: Character actor Michael Paul Chan shows up in a great sleazy role – yum, yum.
Worth the Moola:  Again, for early 80's action, I'd rate this one right up there with Lundgren's other flicks and Shout! Factory has enough extras here to push it into the buy me category.