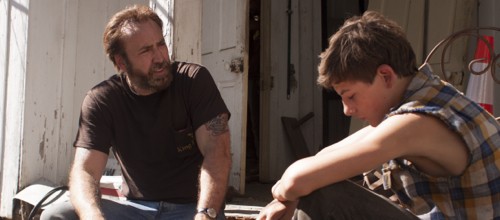 Can Nic Cage still bring the work to a good drama?  We'll find out as we check out the now on Blu-ray flick "Joe" from Lionsgate Home Entertainment.  The acting and flick itself get a firm dissection below!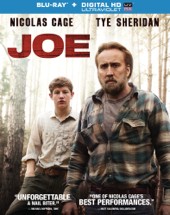 Title: "Joe"
   Grade: 3
   Cast: Nicolas Cage, Tye Sheridan, Heather Kafka
   Director: David Gordon Green
   Rating: R
   Runtime: 117 minutes
   Release Company: Lionsgate Home Entertainment
   Website: www.lionsgateshop.com
The Flick: Nic Cage has always had the chops to do quality character work when he wanted to and with the rich in tone and texture film "Joe" he brings the good stuff in spades.  Working with the seasoned David Gordon Green and partnered with "Mud" kid star Tye Sheridan, Cage's Joe is a layered mixture of inner conflict and outer turmoil.  So real is his turn here, that the far fetching story does suffer for being a tad convoluted, but with all involved at the top of their game a sometimes silly story line is forgivable.
Best Feature: The featurette 'The Long Gravel Road: The Origins of Joe' takes a candid and fascinating look at the writer of the novel Larry Brown and his inspirations.
Best Hidden Gem: Pulling in yet another wonderfully understated performance, young "Mud" alum Tye Sheridan continues to prove age has nothing to do with acting depth.
Worth the Moola: The good far outweighs the bad here – "Joe" is a stand up guy.