Blu-ray Review: 'Instructions Not Included'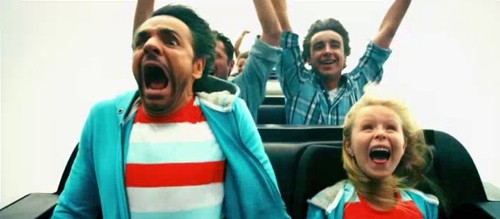 Single man left with baby – comedy ensues.  We're checking out the new to Blu-ray comedy "Instructions Not Included" out now from Lionsgate Home Entertainment.  We review the movie and diaper changes below.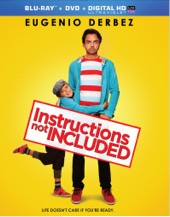 Title: "Instructions Not Included"
   Grade: 4
   Cast: Eugenio Derbez, Jessica Lindsey, Loreto Peralta
   Director: Eugenio Derbez
   Rating: PG-13
   Runtime: 115 minutes
   Release Company: Lionsgate Home Entertainment
   Website: www.lionsgateshop.com
The Flick: "Instructions Not Included" takes the "Three Men and a Baby" theme and infuses it with some slapstick comedy and very poignant drama to create a memorable foreign flick.  As lead lothario turned caring father and insane stuntman Valentin Bravo, Eugenio Derbez has just the right amount of pathos and vaudevillian prowess to make the film a winner.  (Not to mention he also directed and co-wrote this one!)  Plus his daughter, played by Loreto Peralta, is engaging enough to carry the cute kid weight.  Funny, sad and moving – all included.
Best Feature: The 'Commentary' track by Derbez is a thorough and thoughtful walk down memory lane.  (Though does switch from English to Spanish without notice!)
Best Hidden Gem: Daniel Raymont as opportunist Frank Ryan looks like a Latin Matt Stone.
Worth the Moola: More than a mindless comedy, "Instructions Not Included" captivates.