Blu-ray Review: 'In The Blood'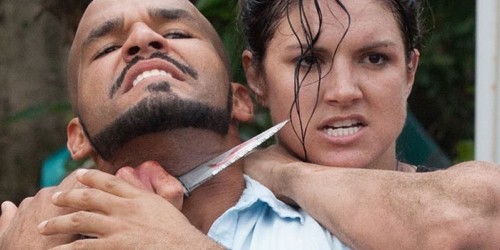 Ready to see a female do a little investigating and ass kicking?  Then follow us as we check out the new to Blu-ray flick "In The Blood" out June 3 from Anchor Bay Home Entertainment.  We get an eye full and a fist full below!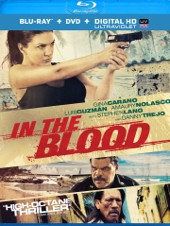 Title: "In The Blood"
   Grade: 3
   Cast: Gina Carano, Luis Guzman, Stephen Lang
   Director: John Stockwell
   Rating: R
   Runtime: 108 minutes
   Release Company: Anchor Bay Home Entertainment
   Website: www.anchorbayent.com
The Flick: There's good and bad in this sort of "Taken" with a role reversal featuring a particular feminine set of skills.  On the good side is Director John Stockwell who has a knack for making beautiful settings lush and action sequences cook.  Employing the visuals of "Blue Crush" with the violence of "Seal Team Six," Stockwell certainly makes the fast fisted Carano and the films' tropical setting look good.  Down side is that Carano still seems raw in the acting department and as the lead has trouble at times with the drama believability factor.  But again, thankfully Stockwell makes up for it with fast action and a story with memorable side characters - in this case it is looks that kill.
Best Feature: There's a single 'Behind the Scenes' featurette with chats with Carano, Stockwell and the great Stephan Lang.
Best Hidden Gem: Even though only in a handful of scenes, Stephen Lang steals the show as Carano's father who trains her in a sadistic way to fight and survive.  (Think a meaner version of Lang via "Band of the Hand!")
Worth the Moola: Action, good visuals and some decent bone crunching – an entertaining rental.