Blu-ray Review: 'In A World...'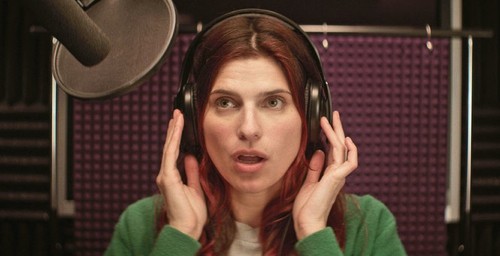 Ready to head into the glamorous and competitive world of announcing?  Then follow us as we check out the new comedy "In A World..." out now on Blu-ray from Sony Pictures Home Entertainment.  We brave and review the trailer announcing waters below!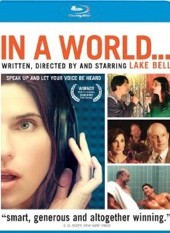 Title: "In A World..."
   Grade: 3 1/2
   Cast: Lake Bell, Rob Corddry, Ken Marino
   Director: Lake Bell
   Rating: R
   Runtime: 93 minutes
   Release Company: Sony Pictures Home Entertainment
   Website: www.sonypictures.com
The Flick: Actress Lake Bell does a pretty decent job here helming both the writing and directing duties for the competitive announcing farce "In A World..."  There are a ton of fluffy and romantic bits that sometimes clog up the tone, but when the comedy is fast and furious the flick is good.  Hats off to Bell for her very Kristen Wiig-esk turn here as a Don LaFontaine wannabe and of course the ever solid Rob Corddry comedically steals almost every scene he's in.  A good start for the ballsy Bell.
Best Feature: The 'Gag Reel' here features more riffing and inspired comedy ala Rob Corddry.
Best Hidden Gem: For those who are fans, the 'Commentary' track by Bell is right on par with her witty and sarcastic tone.
Worth the Moola: The funny Bell of this comedic ball, "In A World..." is a damn good start.