Blu-ray Review: 'I'll Follow You Down'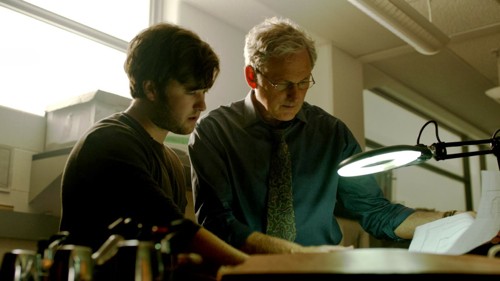 If you could right a wrong via time travel, would you?  Thus is the premise of the new to Blu-ray sci-fi mind twister "I'll Follow You Down" out now from Well Go USA Entertainment.  We review the life changing options below.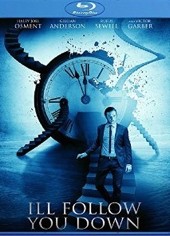 Title: "I'll Follow You Down"
   Grade: 3
   Cast: Haley Joel Osment, Gillian Anderson, Victor Garber
   Director: Richie Mehta
   Rating: Not Rated
   Runtime: 93 minutes
   Release Company: Well Go USA Entertainment
   Website: www.wellgousa.com
The Flick: As a story premise, "I'll Follow You Down" is quite notable.  Husband/father disappears, leaving behind odd clues about time travel and his now grown son and father-in-law decide to continue the work in hopes of finding out the truth – what's not to like?  In fact even the actors here – from Gillian Anderson as the distraught wife to Victor Garber as the obsessed father-in-law – give a good overall dramatic tone to the piece.  The only issue with the film is the kind of blasé work of a now adult Haley Joel "The Sixth Sense" Osment, who seems to be just going through the motions in this one.  In one very flat, dull and seemingly emotionally void performance, Osment is the dead weight keeps this bright sci-fi tale down.
Best Feature: A 'Behind the Scenes' featurette could have been good, but turns out to be a singular disappointing look at the music for the film – bummer. (Should re-name this Inside the Music or something!)
Best Hidden Gem: Rufus Sewell, in a great turn that reminds us of his earlier sci-fi stuff in "Dark City," plays the role of the disappearing time-travelling pop.
Worth the Moola: A good story, decent acting, but with a lead that's less than stellar – you be the judge.