Blu-ray Review: 'I Give It A Year'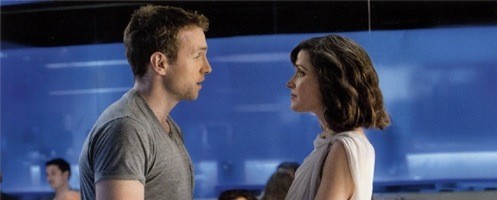 If you married the wrong person how long would you stick it out?  Such is the comedic premise of the new to Blu-ray flick "I Give It A Year" out now from Magnolia Home Entertainment.  We review the marital options below.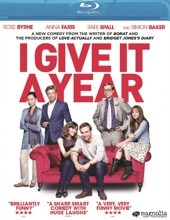 Title: "I Give It A Year"
   Grade: 3
   Cast: Rose Byrne, Anna Farris, Rafe Spall
   Director: Dan Mazer
   Rating: R
   Runtime: 97 minutes
   Release Company: Magnolia Home Entertainment
   Website: www.magpictures.com/igiveitayear
The Flick: As a comedy, "I Give It A Year" is a mixed bag.  There are some comedic lulls within the piece, but fortunately there's more funny then not here.  Leads Rose Byrne and Rafe Spall aren't exactly the epitome of funny, but the highlights of this marriage that should have been avoided story are the always solid Anna Farris, a memorably caustic turn by Minnie Driver, the biting writing by Dan Mazer and especially the saucy riffing by Stephen Merchant.  Slightly above the fluffy fray, this one fills out the funny. 
Best Feature: The savory 'Blooper Reel' features even ruder and lovingly inappropriate comedy via Merchant.
Best Hidden Gem: The extras featurette 'Outtakes: The Doves' shows exactly how a bird phobic Byrne feels about our sky ridden feathered friend – funny stuff.
Worth the Moola: Amidst some so-so moments, this one has enough funny to warrant a rental.