Blu-ray Review: 'Here Comes The Devil'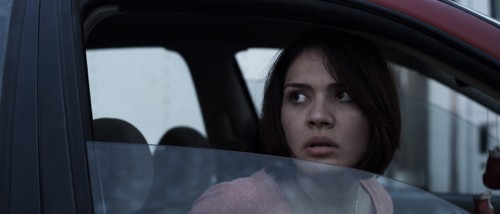 How do you know is your kids are, well, your kids?  That's the demonic premise of the new horror outing "Here Comes The Devil" out on Blu-ray now from Magnolia Home Entertainment.  We review the possession below!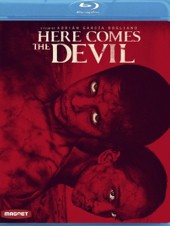 Title: "Here Comes The Devil"
   Grade: 4
   Cast: Francisco Barreiro, Laura Caro, Michele Garcia
   Director: Adrian Garcia Bogliano
   Rating: Not Rated
   Runtime: 98 minutes
   Release Company: Magnolia Home Entertainment
   Website: www.magnetreleasing.com/herecomesthedevil
The Flick: With a ton of possession flicks out there, Here Comes The Devil is one that soars due to style.  Helmsman Adrian Garcia Bogliano is obviously influenced by the masters of mood and his creepy tale of possessed kids is steeped in suspense.  Featuring fantastic performances by parents Francisco Barreiro and Laura Caro (Caro is especially effective here!) and some killer twists and turns (not revealing – sorry!) Here Comes The Devil will creep out the most hardened horror fan. 
Best Feature: The 'Commentary' by Bogliano is as interesting as his film with insight from the director that's humble, honest and super interesting.  (Love hearing him talk about how uncomfortable it is to talk during the salacious car scene!)  A must listen!
Best Hidden Gem: The 'Extended Nightmare' extra would be an amazing tool for those on any visually enhanced substances.  (Just saying!)
Worth the Moola: Want an old school ghost story guaranteed to disturb – wait no longer!