Blu-ray Review: 'Hemingway & Gellhorn'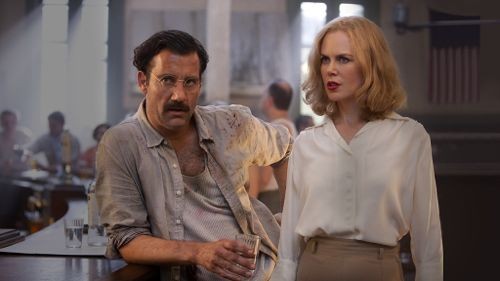 Writing.  War.  And passion.  We're checking out the new to Blu-ray tale of "Hemingway & Gellhorn" out now from HBO Home Entertainment.  The story and review spans the globe below!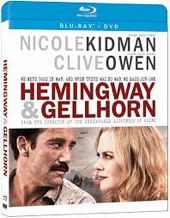 Title: "Hemingway & Gellhorn"
   Grade: 2
   Cast: Nicole Kidman, Clive Owen, Tony Shalhoub
   Director: Philip Kaufman
   Rating: Not Rated
   Runtime: 155 minutes
   Release Company: HBO Home Entertainment
   Website: www.hbo.com
The Flick: With both Clive Owen and Nicole Kidman on board this passionate tale of love during wartime should be a home run.  But way too much story, bad "Forrest Gump"-like effects wedging the actors in various time periods, awful old age make-up and a way too long running time put this flick in the not so great department.  The only time this one cooks is when Owen and Kidman get physical, which is not a surprise under the direction of the man who made "Henry & June."  But Director Philip Kaufman seems to be biting off way more then he can chew – and the audience shouldn't have to swallow it all.  
Best Feature: The full-length 'Commentary' track with Director Philip Kaufman while a tad stoic (during the steamy first love scene Kaufman talks of it being the 'coldest winter in history in San Francisco'!) does give a history to those looking for it!
Best Hidden Gem: Loved the memorable cameo by a feisty Robert Duvall.
Worth the Moola: Sensual, yet stiff, Hemingway and Gellhorn like the characters themselves should have known when to call it quits.