Blu-ray Review: 'Heavenly Creatures: The Uncut Version'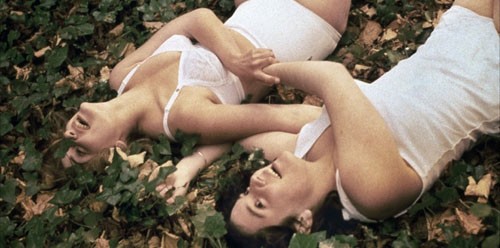 What did visual maverick maven Peter 'Lord of the Rings' Jackson really have in store when he made his famed flick about two gals determined to stay together no matter what the cost?  Find out with the arrival of "Heavenly Creatures: The Uncut Version" out on Blu-ray now from Lionsgate Home Entertainment.  Check out the spellbinding specs below.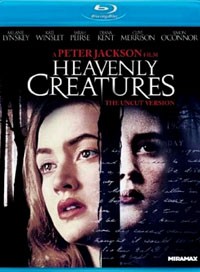 Title: "Heavenly Creatures: The Uncut Version"
   Grade: 4
   Cast: Melanie Lynskey, Kate Winslet, Sara Peirse
   Director: Peter Jackson
   Rating: R
   Runtime: 109 minutes
   Release Company: Lionsgate
   Website: www.lionsgatebluray.com
The Flick: I remember Peter Jackson's very memorable telling of this 'based on a shocking true story' being very much a haunting experience, but in this Uncut Version there's so much more.  Taking the initial ideas from real-life criminal Pauline Parker's diary entries, helmer Jackson wields the ideas simply as a springboard to a wondrously whimsical world of flight and fancy, which is itself given much more creative freedom in this version.  And it's so great to see the various sides to Jackson here; the low-budget film hound of "Bad Taste", the magical craftsman of "Lord of the Rings" and character driven purist of "The Lovely Bones" – all are present and show great promise in this early outing.  (And in an Uncut fashion even more so!)  Not to mention that leading ladies Melanie Lynskey (kind of a shaggy looking Jennifer Jason Leigh type!) and the then unknown but ever-powerful Kate Winslet steal the show as the deadly friends.  One thing is for sure – in an uncut state the genius of Jackson is evident.  
Best Feature: No extras dammit and would have LOVED a full-length Peter Jackson commentary track to accompany his version – but at least it's uncut folks!
Best Hidden Gem: Winslet went on to a huge career – not hard to see why!
Worth the Moola: Now in a gorgeous Blu-ray format and chocked full of tasty fantastic fantasy moments, this creature is indeed heavenly.