Blu-ray Review: 'Headhunters'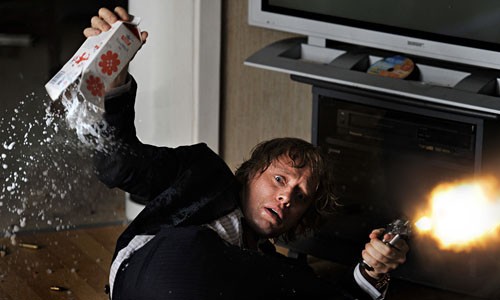 Wall Street drama.  Heist picture. Hitchcockian thriller.  Revenge flick.  So are the parts that make up the new to Blu-ray Norwegian film "Headhunters," out now from Magnolia Home Entertainment.  Check out the review of all the complexities below!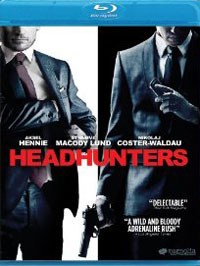 Title: "Headhunters"
   Grade: 4
   Cast: Aksel Hennie, Synnove Macody Lund, Nikolaj Coster-Waldau
   Director: Morten Tyldum
   Rating: R
   Runtime: 100 minutes
   Release Company: Magnolia Home Entertainment
   Website: www.magpictures.com/headhunters
The Flick: Love, love, love the serious complexity of 'Headhunters.'  A clever and seamless blend of many genres wrapped in one cool and intricate story line makes for one fun outing.  Director Morten Tyldum takes on a full range of movie types and excels in all with flying colors.  (Think Danny Boyle meets Oliver Stone meets Brian De Palma – now that's interesting!)  Plus lead man Aksel Hennie goes above and beyond in a chameleon-like performance that kicks acting ass – going from slick to sick ain't easy. 
Best Feature: There's a fabulous one-stop shop 'Behind the Scenes' doc that has interviews, on-set stuff and cool character insight galore. 
Best Hidden Gem: Love that Hennie's female flame Synnove Macody Lund is a tall and long legged blonde who is in real life a...movie critic?  (Movie geeks rejoice!)
Worth the Moola: Great single feature plus a flick that exceeds all expectations – head out and hunt this one down.