Blu-ray Review: 'happythankyoumoreplease'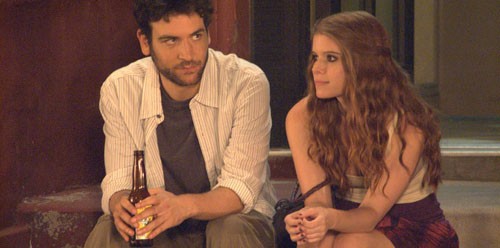 Romance, happiness, and a little Kate Mara?  You bet!  That's why we're taking time to look at the new to Blu-ray release with an unusual title called "happythankyoumoreplease" out June 21 from Anchor Bay Entertainment.  Check out the review and extras peek below!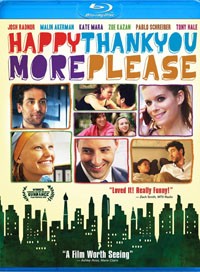 Title: "happythankyoumoreplease"
   Grade: 3
   Cast: Josh Radnor, Malin Akerman, Kate Mara
   Director: Josh Radnor
   Rating: R
   Runtime: 98 minutes
   Release Company: Anchor Bay Entertainment
   Website: www.anchorbayent.com
The Flick: What saves this one from being yet another ho-hum romantic finding someone special flick is some solid sharp writing and having characters we care about.  Writer/Director Josh Radnor is a triple threat here, directing (a decent New York style vibe with good music to boot!), writing (the finding a kid subplot is pretty entertaining!) and also playing the neurotic leading man who falls for the ever-whimsical Kate Mara.  (Not hard I'm sure!)  It's specifically their on-screen chemistry where the film is at it's best, going through both the wonderment and awkwardness of a new relationship from a real perspective.  Not so much in the case of the trying-too-hard Malin Akerman playing Radnor's best friend, but the rest of the characters in the film make up for the distracting bits. 
Best Feature: The doc "happythankyoumoremusicplease" featuring Jaymay where we learn about the inspired music for the film.
Best Hidden Gem: The Deleted Scene with Akerman slightly flirting with best bud Radnor – undeniably her best and most grounded work in the film.
Worth the Moola: For a romantic distraction with some sparks and sass it's worth a date – but lose that incredibly long title!