Blu-ray Review: 'Grimm' (Season One)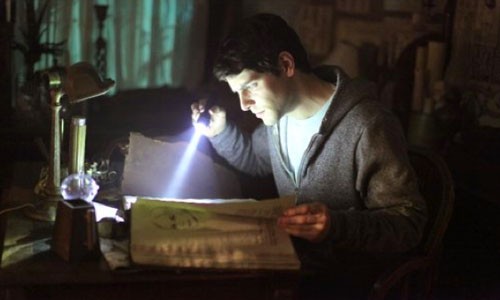 Monster hunter who's also a detective – what a happy coincidence!  We're checking out the new Blu-ray of "Grimm: Season One" out now from Universal Studios Home Entertainment.  Review tales of detecting and demons below!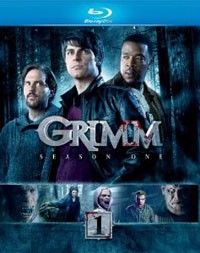 Title: "Grimm" (Season One)
   Grade: 3
   Cast: David Giuntoli, Russell Hornsby, Silas Weir Mitchell
   Director: Various
   Rating: Not Rated
   Release Company: Universal Studios Home Entertainment
   Website: www.nbc.com/grimm
The Show: On the heels of such highbrow TV fare as "Buffy The Vampire Slayer" and "Angel," "Grimm" is a mixed demon bag.  On the bad side is the non-existent chemistry between lead man David Giuntoli and his partner Russell Hornsby, some seriously lame X-Files like tales that are far from scary and monsters that simply suck ass.  But on the good side we get some tasty wisecracking via side character and all around goofy monster guy Silas Weir Mitchell (yes that is Donny Jones with the crazy eyes from My Name Is Earl!), some grim (pun intended!) kills for sure and some characters that feel downright too real.  (The pilot features one of the creepiest kidnappers since that Different Strokes episode that still haunts me!)  All around a decent season that hopefully will grow better.
Best Hidden Gem: Nothing says cool like having Mary Elizabeth Mastrantonio as your mom – kick some Abyss ass Mary!
Worth the Moola: If you're a fan of the dark arts and have time to kill on some stories that aren't all that amazing, you could do worse.  (But I still say Silas is worth the price of the set!)