Blu-ray Review: 'Grace Unplugged'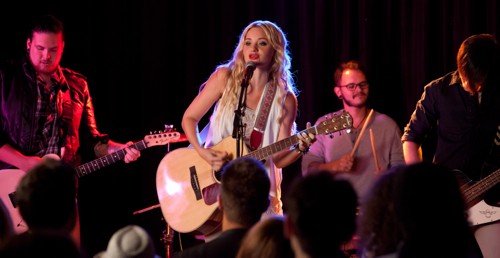 Can faith trump stardom?  We're gonna find out as we check out the new to Blu-ray flick "Grace Unplugged" out now from Lionsgate Home Entertainment.  Faith and story are reviewed and tested below!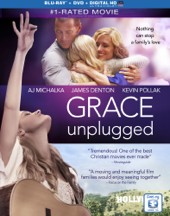 Title: "Grace Unplugged"
   Grade: 3 1/2
   Cast: AJ Michalka, James Denton, Kevin Pollack
   Director: Brad J. Silverman
   Rating: PG
   Runtime: 101 minutes
   Release Company: Lionsgate Home Entertainment
   Website: www.lionsgate.com
The Flick: The cover of this paint-by-number drama calls the film a 'Christian' movie, but if it is "Grace Unplugged" is one of the least feeling 'religion down your throat' flicks ever.  Not that this story about a gal who explores the ups and downs of newfound fame and fortune doesn't have some heavenly messages, but it's matched here with good acting, a realistic story and music that doesn't suck.  (Plus this one gets a little acting cred via Kevin Pollack – is there anything that guys isn't in?!)  Hey any enlightened flick that has famed "Saw" psycho Shawnee Smith playing the understanding mom couldn't be all bad. 
Best Feature: The 'Blooper Reel' (aka gag reel!) proves funny with some off the cuff Pollack.
Best Hidden Gem: Liked seeing "All The Boys Love Mandy Lane" alum Michael Welch playing the good guy here.
Worth the Moola: With religious overtones, but not enough to turn non-believers off, "Grace Unplugged" doesn't forget to be entertaining.