Blu-ray Review: 'Girls Just Wanna Have Fun'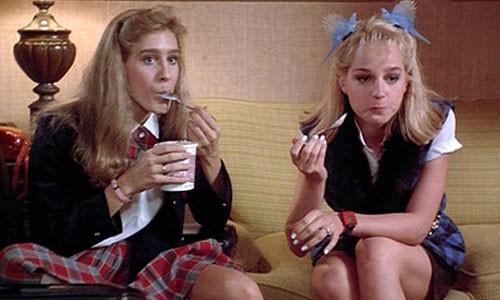 Do they really?  We're gonna find out if Blu-ray keeps the fun in the 80's sun with the release of the early Sarah Jessica Parker vehicle "Girls Just Wanna Have Fun" out now via Image Entertainment.  Take it away leg warming review folk!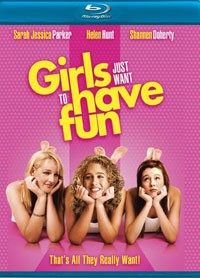 Title: "Girls Just Wanna Have Fun"
   Grade: 2 1/2
   Cast: Sarah Jessica Parker, Helen Hunt, Shannen Doherty
   Director: Alan Metter
   Rating: PG
   Runtime: 87 minutes
   Release Company: Image Entertainment
   Website: www.watchimage.com
The Flick: Kind of a girly second rate "Footloose" meets "Flashdance," this gamey 80's flick is most viewable thanks to its very notable cast when they were young.  So the cheesy dance moves and grooves of kids trying to win a spot on Dance TV is tempered by the likes of Sarah Jessica Parker (love the clothes!), Helen Hunt (the hair is classic!) and even a pre-pubescent Shannen Doherty (it's kids just wanna have fun!).  The story is laughable, the conflicts a joke and the look totally dated, but if you're a fan of super fromage then Alan Metter's ode to all things 80's should keep the party going for you.
Best Feature: Sadly, Image has gone super cheapskate on the extras and the fun stops. Meaning there's no Sarah Jessica/Helen Hunt/Shannen Doherty triple tag team commentary...telling, no?
Best Hidden Gem: A young Jonathan Silverman who seems hopped up on crack is the comic relief here – I'm both laughing and crying!  (Plus check out the cameo by an early Gina "hottie" Gershon as one of the dancers at the Dance TV auditions!)
Worth the Moola: Again I don't like recommending flicks without extras, but if you really wanna have high hair fun...