Blu-ray Review: 'Girl Most Likely'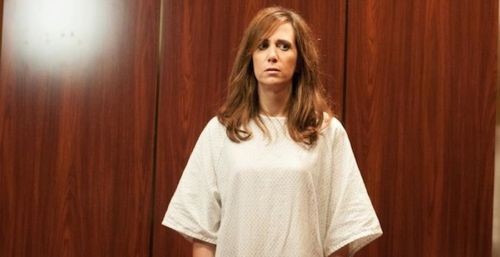 Ready for a little more neurotic Kristen Wiig comedy action?  The follow us as we check out the new to Blu-ray flick "Girl Most Likely" out now from Lionsgate Home Entertainment.  Life and all crises within get reviewed below.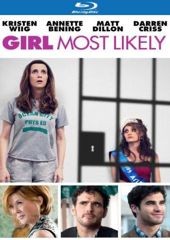 Title: "Girl Most Likely"
   Grade: 3 1/2
   Cast: Kristen Wiig, Annette Bening, Matt Dillon
   Director: Shari Springer Berman and Robert Pulcini
   Rating: PG-13
   Runtime: 104 minutes
   Release Company: Lionsgate Home Entertainment
   Website: www.lionsgatebluray.com
The Flick: The story and seemingly stereotypical over-the-top comedic work within "Girl Most Likely" could have been filler fluff disaster.  But the material is thankfully elevated by somber lead actress Kristen Wiig and the skilled hands of "American Splendor" Directors Shari Springer Berman and Robert Pulcini.  Both give some weight and meat to a story that is more on tone with the "There's Something About Mary" crowd.  (Yes, even down to the ridiculous character played by Mary alum Matt Dillon here!)  But it's the reflective bits with Wiig and mom Annette Bening and brother Christopher Fitzgerald that keeps the ungrounded  and distracting slapstick from taking over the sweet story.
Best Feature: As Wiig proves with her wry sense of humor, the 'Gag Reel' here is even funnier then what's in the flick!
Best Hidden Gem: Love the doc 'Life in a Human Shell' with Fitzgerald exploring with his shell invention – plus he's great in the film to boot!
Worth the Moola: All in all if you can withstand the goofier bits, "Girl Most Likely" has a lot of heart and witty chuckles worth checking out.