Blu-ray Review: 'Gimme Shelter'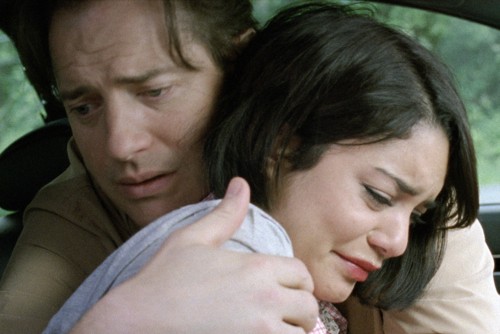 How far would you go to get out of a life that has no upside?  We're checking out the new to Blu-ray drama "Gimme Shelter" out now from Lionsgate Home Entertainment.  We check out the options below.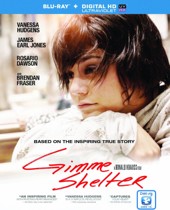 Title: "Gimme Shelter"
   Grade: 4
   Cast: Vanessa Hudgens, Rosario Dawson, Brendan Fraser
   Director: Ronald Krauss
   Rating: PG-13
   Runtime: 101 minutes
   Release Company: Lionsgate Home Entertainment
   Website: www.lionsgateshop.com
The Flick: What could have just been movie of the week trite is given serious elevation by some of the most arresting acting work from an already stellar cast.  The story of a girl looking to escape a bad family life in search of solace for herself and her unborn child is led by a profound performance via young Vanessa Hudgens and it's quite a sight to see.  Elevating her work is a chilling turn by Rosario Dawson as her drug-addled mom, Brendan Fraser (in some of his best work ever!) as her absent father and Ann Dowd (has that women ever met a performance she could not make five-star?!) as a local shelter owner.  Again, there feels like some story holes within the dramatic structure here, but under the top notch work of the skilled cast all is forgiven.
Best Feature: The 'Making of' has chats with both actors and the real folks as well – fascinating.  (Love seeing Ann Dowd sitting alongside her real-life character counterpart!)
Best Hidden Gem: Again, I have to give props to Fraser on this one – the star of such trite as "Monkeybone" and "Furry Vengeance" can indeed act.
Worth the Moola: Powerful work + powerful performances = powerful flick.