Blu-ray Review: 'Frozen - Collector's Edition'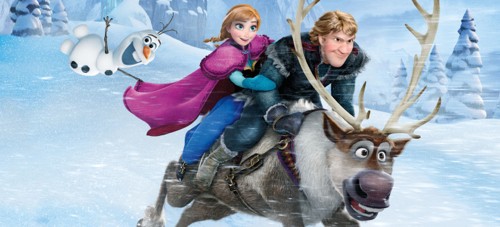 Ready to hit the cold head on in a Collector's Edition?  The follow us as we check out the new to Blu-ray "Frozen – Collector's Edition" out now from Disney Home Entertainment.  We review the fun and features below!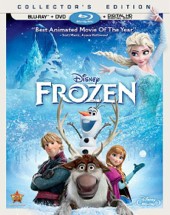 Title: "Frozen – Collector's Edition"
   Grade: 3
   Cast: Kristen Bell, Jonathan Groff, Josh Gad
   Director: Chris Buck and Jennifer Lee
   Rating: PG
   Runtime: 102 minutes
   Release Company: Disney Home Entertainment
   Website: www.DisneyBluray.com
The Flick: "Frozen" is definitely more modern, breaking old ideas of the Disney mold, complete with characters with serious flaws and some shocking twist and turns.  But there are of course also staples like colorful characters (Josh Gad voiced snowman Olaf steals every scene he's in!), sweeping Disney songs (my personal favorite is the troll song for sheer personality!) and magic galore.  And while the song and dance this time out felt a little too Broadway-esk to me (less like the old Disney classics), "Frozen" has much more good then bad.  All in all a fun tale.
Best Feature: The 'Making of' is a goofy, inane and all around original take on what a featurette of this nature should be – loved it!
Best Hidden Gem: The 'Get a Horse' short that combines old school animation with modern day is a hoot to watch.
Worth the Moola: Song, dance and colorful characters – it's a Disney flick!