Blu-ray Review: 'Frankie Go Boom'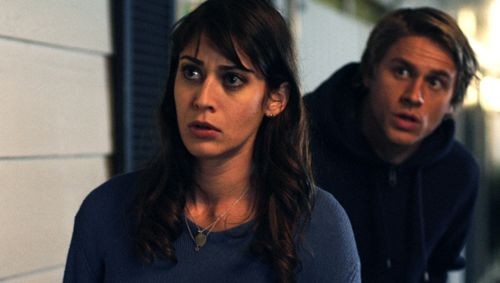 Ready to have your most embarrassing moments filmed and leaked online for all to see?  Check out the new to Blu-ray flick "Frankie Go Boom" out now from Universal Home Entertainment.  The review of all things private lies barren below!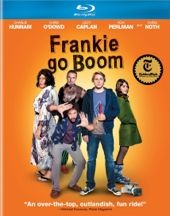 Title: "Frankie Go Boom"
   Grade: 3
   Cast: Charlie Hunnam, Chris O'Dowd, Lizzy Caplan
   Director: Jordan Roberts
   Rating: Not Rated
   Runtime: 89 minutes
   Release Company: Universal Home Entertainment
   Website: www.UniversalHiDef.com
The Flick: "Frankie Go Boom" is a mixed comedy bag with some dry moments, but also some truly inspired hilarity.  On the dry side there's some been there, done that romance between lead man Charlie Hunnam and the ever fetching and feisty Lizzy Caplan, so-so overbearing parent action via Nora Dunn and Sam Anderson and some flying pig thrown in for good measure.  But big pluses here go to a zany Chris "IT Crowd" O'Dowd as Hunnam's no shame bro, Chris Noth as a crazed former mega star and especially Ron "Hellboy" Perlman as a distinctly unfeminine transvestite.  All in all light but entertaining. 
Best Feature: The 'Pig in the Pool' featurette keeps the details short and sweet – and the flying pig into the pool shots at a maximum.
Best Hidden Gem: Again, Perlman steals the show and truly made me uncomfortable – hell that boy can act!
Worth the Moola: Fun but not too fun, this one is walks the middle of the good/bad road.