Blu-ray Review: 'Excision'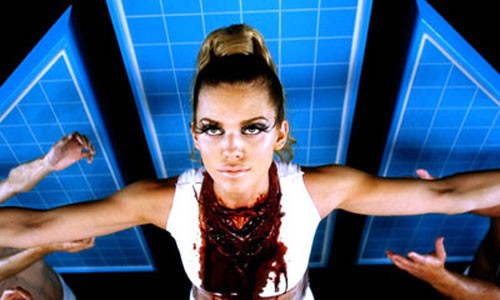 Blood, gore and Traci Lords?  We're checking out the very controversial "Excision," out on Blu-ray Oct. 16 from Anchor Bay Home Entertainment.  The review of all things disturbing below!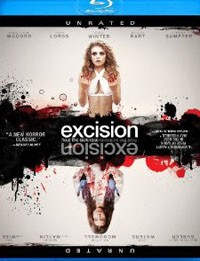 Title: "Excision"
   Grade: 4
   Cast: AnnaLynne McCord, Traci Lords, Roger Bart
   Director: Richard Bates, Jr.
   Rating: Unrated
   Runtime: 81 minutes
   Release Company: Anchor Bay Home Entertainment
   Website: www.anchorbayent.com
The Flick: "Excision" is a film that hits so close to home while going grandiosely over the top that it's flat out a disturbing trip.  But within the controversial material like oral sex during feminine month time, babies that bake and amateur surgical procedures, there is a myriad of relatable teen angst material way to topical to ignore.  (Aka some of this stuff seems a tad too personal to be made up!)  Plus the film is chocked with amazing cameos (Malcolm McDowell AND Ray Wise?), stellar cast work (parents Traci Lords and Roger Bart are askew picture perfect!) and one tour-de-force (and I don't use that term too often!) turn by a chameleon like AnnaLynne McCord who goes from chic to geek with equal parts bravado – it's daring work that like the film pays off big time.  
Best Feature: The candid 'Commentary' with McCord and Director Richard Bates, Jr. has great stories within about fecal stained couch cushion and real female period requests – an equally daring listen.
Best Hidden Gem: John Waters lovingly shows up as a priest – fitting for this material.
Worth the Moola: If you can stomach what "Excision" has to show, what it has to say is the real reward.