Blu-ray Review: 'Eve Of Destruction' (1991)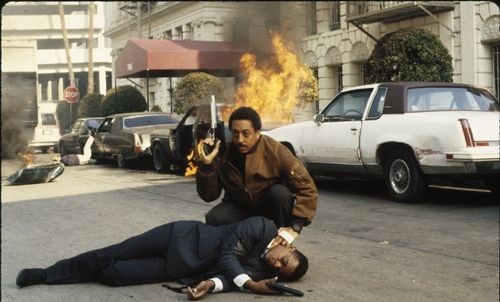 Ready to go android hunting?  Then follow us as we check out the new to Blu-ray flick "Eve of Destruction" out now from Shout! Factory's horror division Scream Factory.  We hunt and review below!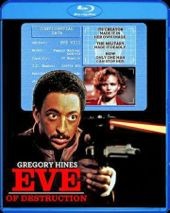 Title: "Eve of Destruction"
   Grade: 3 1/2
   Cast: Gregory Hines, Renee Soutendijk, Kurt Fuller
   Director: Duncan Gibbons
   Rating: R
   Runtime: 100 minutes
   Release Company: Shout! Factory Home Entertainment
   Website: www.shoutfactory.com
The Flick: I've always thought "Eve of Destruction" was a very well written and well executed flick.  Watching it again though I was surprised just how effective lead man Gregory Hines is as a bitter and seasoned terrorist expert – he's really good here.  Not to mention that actress Renee Soutendijk plays a fantastic dual role as a buttoned-down scientist and her sassy android creation.  (And yes, she's sexy too!)  But ultimately I have to give props to director Duncan Gibbins who stages and gives the flick some real style.  From the kick-ass action to the unforgettable score via Philippe Sarde, Eve of Destruction is a a true hidden gem for the uninitiated.
Best Feature: Unfortunately with both Hines and Gibbons not with us anymore I can see why features on this one are non-existent.  Still would have liked to hear from Soutendijk about her work though.
Best Hidden Gem: Again, have to give props to the late great Hines who pulls off a believable hero, tough guy and seasoned anti-terrorist professional – he gives an early Bruce Willis a run for his money.
Worth the Moola: Lack of features is made up by a remarkable, enjoyable and fully entertaining flick that will soothe the eager action fan in us all.