Blu-ray Review: 'Eve Of Destruction'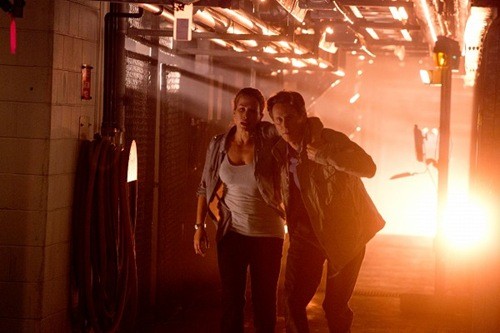 Ready for a little dark energy destruction?  Follow us as we examine the new to Blu-ray flick "Eve of Destruction," out now from Gaiam Vivendi Entertainment.  We review the saving of the world below!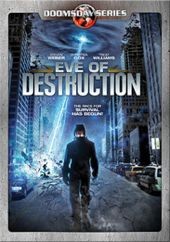 Title: "Eve of Destruction"
   Grade: 3
   Cast: Steven Weber, Christina Cox, Treat Williams
   Director: Rob Lieberman
   Rating: Not Rated
   Runtime: 173 minutes
   Release Company: Gaiam Vivendi Entertainment
   Website: www.sonarent.com
The Flick: Not to be confused with the former Gregory Hines 1991 flick, this "Eve of Destruction" could have been just another cheesy sci-fi channel wannabe if not for the compelling work by the surprisingly believable cast.  Steven Weber makes a decent distracted Dad, Treat Williams a great slime ball and I especially dug the inner struggle of the widowed Russian worker played with impact by Aleks Paunovic.  This one does have some gamey effects and overwrought moments (plus the mini-series length could turn some off!), but for a simple Sunday distraction the destruction is decent. 
Best Feature: No features, just a look at "Cat. 8" – good or bad you decide! 
Best Hidden Gem: Again, I dug the sullen work of actor Paunovic – Canadians do it better! 
Worth the Moola: I say rent both this and the Gregory Hines one – equal parts fun and fluff.