Blu-ray Review: 'Dressed To Kill'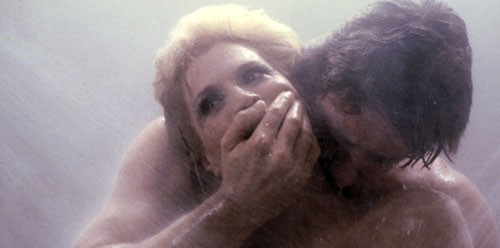 Ready to revisit that flick that gave movie fans second thoughts about a sensual shower tryst - all in a stunning Blu-ray format?  Look now further then the Brian De Palma masterwork "Dressed To Kill" out from 20th Century Fox reviewed below – razor swipes to follow!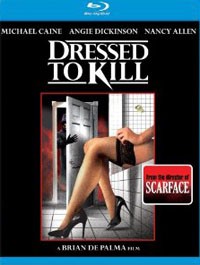 Title: "Dressed To Kill"
   Grade: 5
   Cast: Michael Caine, Angie Dickinson, Nancy Allen
   Director: Brian De Palma
   Rating: Unrated
   Runtime: 105 minutes
   Release Company: 20th Century Fox
   Website: www.foxconnect.com   
The Flick: Besides the amazing "Blow Out," this is Brian De Palma's finest Hitchcockian hour.  His intense, jarring and altogether engrossing thriller is a five star meal with all the trimmings including an effecting score by Pino Donaggio and one career making performance by Angie Dickinson.  (Not to mention a young and uber-hot Nancy Allen!)  But it's De Palma himself who finally finds his genre stride, style and sexuality within the terror that gives Kill an added knife slash – cinematic perfection.
Best Feature: By far the 'Making of Dressed to Kill Documentary' that talks to almost everybody involved (with the exception of Michael Caine – shame on you sir!) and goes through the film in painstaking detail – a Kill lovers dream! 
Best Hidden Gem: Early work by Dennis 'Andy Sipowicz' Franz playing – what else – a cool foul-mouthed 70's cop complete with gold chains and all!  Cool stuff!
Worth the Moola: They're undercharging for this version as far as I'm concerned!  The amazing Donaggio sound mixed with the De Palma visuals in a Blu-ray format is good enough, but add to that four featurettes and assorted goodies – BUY THIS NOW!