Blu-ray Review: 'Draft Day'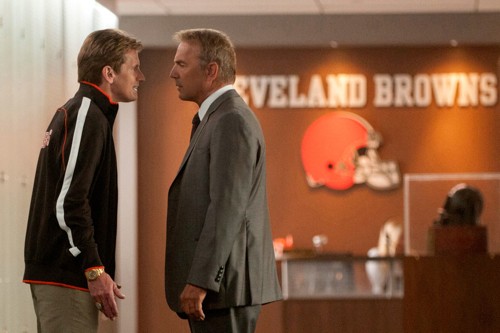 Politics, backstabbing and plenty of scheming – and football season hasn't even started yet!  We're checking out the new to Blu-ray flick "Draft Day" out Sept. 2 from Summit Home Entertainment.  We review the picks and plays below!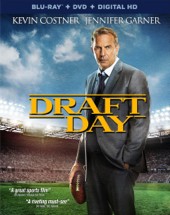 Title: "Draft Day"
   Grade: 4
   Cast: Kevin Costner, Jennifer Garner, Denis Leary
   Director: Ivan Reitman
   Rating: PG-13
   Runtime: 110 minutes
   Release Company: Summit Home Entertainment
   Website: www.lionsgateshop.com
The Flick: Coming from a person who knows nothing about football and isn't even a fan, I was fully engaged in "Draft Day."  Meaning through the great writing (this sucker was on the top of the famed Blacklist of languishing screenplays!), decent direction (Ivan Reitman in a less then comedic turn that works!) and great cast of characters (nothing is cooler than seeing Kevin Costner and Denis Leary go toe-to-toe!) the film about picking new players works for both the ardent fan and newbie novice.  The only strike against this one is the inclusion of Jennifer Garner as Costner's co-worker/love interest.  Forget the fact that their age difference is glaring, but there's simply not one ounce of chemistry between these two – good drama, bad romance.
Best Feature: The 'On the Clock: The Making of Draft Day' featurette goes into every aspect of this one in great detail – from script to set. (Love that Reitman wanted Leary for that part!)
Best Hidden Gem: Pat Healy, he of "The Innkeepers" and "Compliance," shows up in a great memorable role here as a naïve GM rookie Jeff Carson.
Worth the Moola: A great drama in spite of the fact that the romance is a bust that's well worth drafting for a rental.