Blu-ray Review: Division III: Football's Finest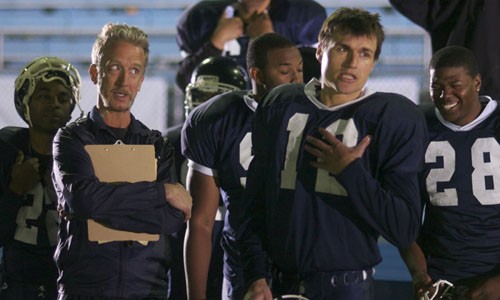 Skinny, nerdy Andy Dick as a...manly football coach?!  Hail the arrival of Rick Vice, the lewd and crude Coach of the new to Blu-ray title "Division III: Football's Finest," out now from Image Entertainment.  Huddle up review style below!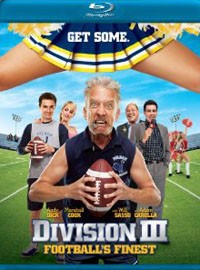 Title: "Division III: Football's Finest"
   Grade: 3 1/2
   Cast: Andy Dick, Marshall Cook, Will Sasso
   Director: Marshall Cook
   Rating: R
   Runtime: 98 minutes
   Release Company: Image Entertainment
   Website: www.watchimage.com
The Flick: One might make a case that the casting of uber-nerd Andy Dick in the role of a loud and proud football coach is itself a reason to run.  But the inspired Dick is the best thing in this "Animal House" meets "Necessary Roughness" wannabe.  His man-style portrayal of Rick Vice is both sexist and racist – and funny as hell.  Like a crass Coach on fire, Dick chews up the every scene with the same all out comedic gusto that reminded me of when guys like Eddie Murphy used to do anything to get a laugh.  The rest of the flick is standard paint by numbers underdog, impress the girl, overcome bullies fare, but it's the prowess of the Dick that makes Division III number one. 
Best Feature: The 'Outtakes' provide more delicious Dick riffing!
Best Hidden Gem: Liked the senselessly sexy President Georgia played by MADtv alum Mo Collins.
Worth the Moola: For those looking for some unexpected laughs of the hard persuasion, the Dick does the trick.