Blu-ray Review: 'Dexter: The Complete Series Collection'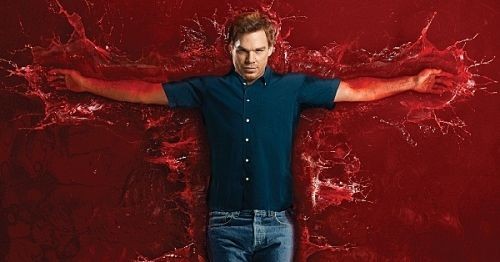 For those who are newbies (like me!) or those who simply wish to enjoy the kills and thrills all over again we're checking out the massive, cool and highly collectable whopping 25-Disc Blu-ray Showtime series set "Dexter: The Complete Series Collection," out now on both DVD and Blu-ray from Paramount and CBS Home Entertainment.  Seeing as this set is uber-long so is our coverage for your convenience.  So we're examining the blood spatters here in sections that include capsulated reviews of all eight seasons, a looks at the extras and even dissection the packaging to see if this puppy is worth your hard earned dollars – open the blood slide box as the review of the contents within are about to begin!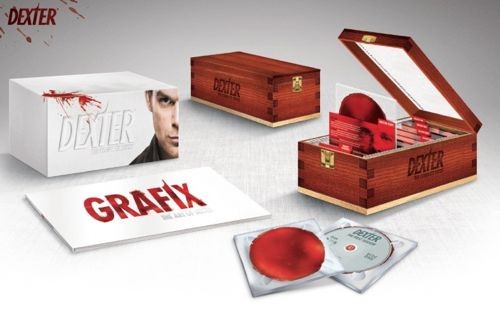 Title: "Dexter: The Complete Series Collection"
Cast: Michael C. Hall, Jennifer Carpenter, James Remar
Grade: 4
Director: Various
Rating: Not Rated
Release Company: CBS/Paramount Home Entertainment
Website: www.sho.com/sho/dexter/home
THE SERIES
As a series "Dexter" is without a doubt riveting original work.  To utilize the character of a serial killer as your show lead is tough enough, but making the audience then feel empathy and support for said killer is truly audacious.  But Michael C. Hall, who both acts and appears just a bit off center, is the right man for the job and like Kiefer Sutherland in "24" holds attention when story elements get off track. (Plus the Dexter voice over normally used as a crutch device works in perfect harmony with a character that shows little emotion.)  The other major memorable staple of the show is James Remar as Dexter's code creating pop, who through both flashbacks and then as a mirage in the mind of Dexter, helps keep the show grounded.  As far as side characters go both C.S. Lee as man whore tech Vince Masuka as well as Jennifer Carpenter as foul mouthed sis Deb Morgan (though they screwed the pooch on her character going into Season 7!) are stand outs for sure.  The rest are safe filler, but it's frankly the father/son team dynamic of Hall and Remar that makes "Dexter" so deadly – the ying and the yang indeed - keep going for dissection of each Season!