Blu-ray Review: 'Dead Before Dawn'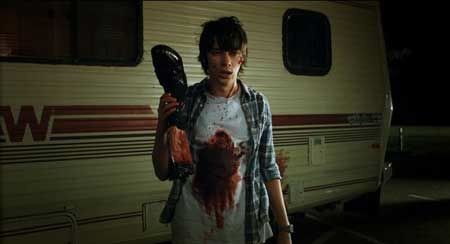 We've heard of zombies and demons, but...zemons?  That's right, we're checking out the undead flick "Dead Before Dawn" out now from Vivendi Home Entertainment.  The new breed of flesh eaters gets checked below!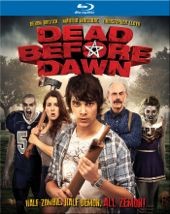 Title: "Dead Before Dawn"
   Grade: 3
   Cast: Devon Bostick, Marth Macisaac, Christopher Lloyd
   Director: April Mullen
   Rating: R
   Runtime: 89 minutes
   Release Company: Vivendi Home Entertainment
   Website: www.deadbeforedawnthemovie.com
The Flick: Enjoyable, quirky but wholeheartedly predictable, this kids against the monsters (half zombie, half demon, all zemon!) flick doesn't exactly redefine the genre but gets the job done.  And the standard horror comedy monotony does get broken up by the likes of Christopher Lloyd's excitable show owner and Kevin McDonald's sternly creepy teacher.  (Also best kid of the bunch is Tim Doiron who channels Scoot McNairy's Wilson via "In Search of a Midnight Kiss" here!)  Not brilliant, but enough blood, brawn and bawdy laughs to entertain for a night.
Best Feature: The very long and thorough 'Making-Of' goes deeply into how the film was shot in a glorious 3D format – what gives with the standard Blu-ray???
Best Hidden Gem: Again it was good to the former Kids in the Hall alum McDonald doing his comedy thing.
Worth the Moola: It's Halloween time – worth adding to the all night horror fest!