Blu-ray Review: 'Dark Skies'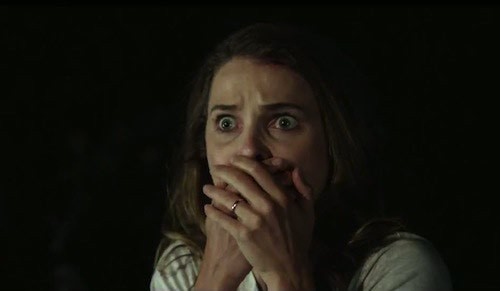 Ready to find out whether or not aliens have chosen you?  Then follow our revealing review of the new to Blu-ray chiller "Dark Skies" out May 28 from Anchor Bay Home Entertainment.  The strange happenings and respective reviews lay barren below!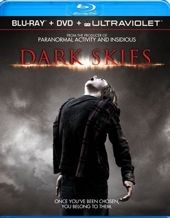 Title: "Dark Skies"
   Grade: 4
   Cast: Keri Russell, Josh Hamilton, J.K. Simmons
   Director: Scott Stewart
   Rating: PG-13
   Runtime: 97 minutes
   Release Company: Anchor Bay Home Entertainment
   Website: www.anchorbayent.com
The Flick: Alien abduction movies aren't all that original. But thankfully in the case of "Dark Skies" the way the story is told is.  Using a distinctive bone-chilling story vibe, the film goes through everything from unexplained sights, strange animal activity and even self-violence to create one of the most disturbing flicks I've seen in a while.  (And that's without using a stitch of blood and gore!)  The cast is great (especially husband and wife team Keri Russell and Josh Hamilton!), the scares palpable (those open mouth soundless screams are creepy stuff!) and the tone uneasy – good for some Halloween fun kiddies!
Best Feature: The 'Commentary' track is rather dry and overly pleasant so I'm going with the 'Alternate and Deleted' scenes which give more insight and creepy factor.
Best Hidden Gem: Love the sullen J.K. Simmons as an alien abduction expert – some of his best work yet!
Worth the Moola: There's simply no denying that this one will leave you feeling seriously disturbed – score for the scared!