Blu-ray Review: 'Dark House'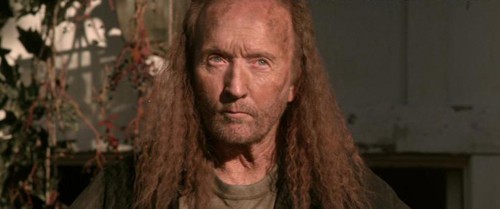 Tobin Bell not playing Jigsaw?  We're checking out the new to Blu-ray flick "Dark House" out now from Cinedigm Home Entertainment.  Is the house indeed dark – we review it below!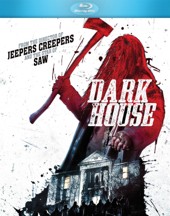 Title: "Dark House"
   Grade: 1
   Cast: Tobin Bell, Luke Kleintank, Zack Ward
   Director: Victor Salva
   Rating: R
   Runtime: 102 minutes
   Release Company: Cinedigm Home Entertainment
   Website: www.cinedigmentertianment.com
The Flick: "Dark House" is sadly a film that gets bogged down by being way too complicated.  So impressed with its complex story, twists and turns and desire to be an elevated horror experience, the film all but makes it's thrills and chills take a back seat.  And it's a shame because "Jeeper's Creepers" helmer Victor Salva knows how to creep out the audience, but his tone only shows up in very short spurts here.  Plus it doesn't help that his young cast are mostly unmemorable and actor Tobin Bell only shows up for a small portion of the film.  Taking a premise that could have been kick ass and infusing it with too much filler, sometimes simpler is better.
Best Feature: A 'Behind the Scenes Featurette' shows interviews with writer Charles Agron and it becomes obvious why the script has flaws.  (Won't state the obvious – check it out for yourselves and see!)
Best Hidden Gem: It was nice to see actor Zack Ward playing a more then meets the eye character in this one.
Worth the Moola: So not as scary as the image of the Blu-ray case would imply, this house is outright empty.