Blu-ray Review: 'Curse of Chucky'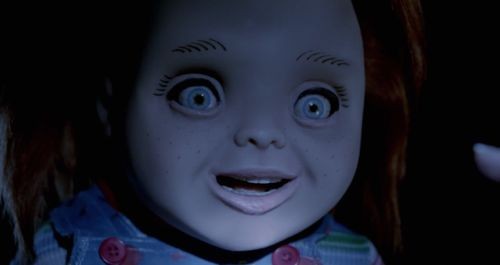 Ready for an all new "Child's Play" adventure?  Then grab a good guy doll and follow us as we check out the new to Blu-ray flick "Curse of Chucky" out now from Universal Home Entertainment.  We review the friend till the end concept below!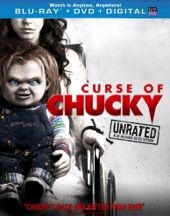 Title: "Curse of Chucky"
   Grade: 3
   Cast: Fiona Dourif, A Martinez, Brad Dourif
   Director: Don Mancini
   Rating: R
   Runtime: 97 minutes
   Release Company: Universal Home Entertainment
   Website: www.UniversalHiDef.com
The Flick: Being an uber-fan of the first "Child's Play" film under the ample direction of underrated helmer Tom Holland, "Curse of Chucky" started out like a dream.  A story separated from the inane sequels and sporting the appropriate somber horror tone plays out brilliantly in the first half of the film.  And the results go from creepy to horrifying as the Brad Dourif voiced doll continues to wreak havoc on unsuspecting victims.  Then something happens half way – the goofy Chucky tone returns.  It's as if helmer Don Mancini knew exactly what the fans wanted, gave them a taste and then slashed their hopes Charles Lee Ray style.  Shameful.
Best Feature: I loved the featurette 'Voodoo Doll: The Chucky Legacy,' but why no love for Tom Holland's original version?  Give credit where it's due people! 
Best Hidden Gem: Love seeing Bard Dourif in person doing the Charles Lee Ray thing.
Worth the Moola: Can a film be recommended for only getting it half right – rent the first "Child's Play" fans.