Blu-ray Review: 'Coriolanus'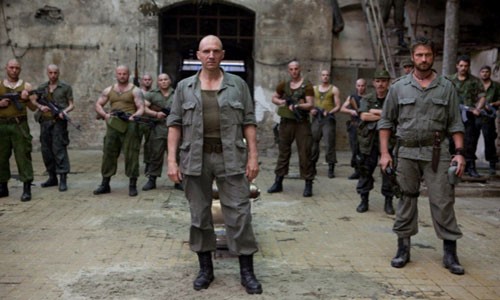 Shakespeare meets modern day warfare?  Actor turned director Ralph Fiennes takes on the Shakespeare classic "Coriolanus," now available on Blu-ray from Anchor Bay Entertainment and The Weinstein Company.  The battle of the bard begins below!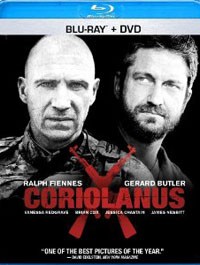 Title: "Coriolanus"
   Grade: 2
   Cast: Ralph Fiennes, Gerard Butler, Brian Cox
   Director: Ralph Fiennes
   Rating: R
   Runtime: 124 minutes
   Release Company: Anchor Bay/The Weinstein Company
   Website: www.anchorbayent.com
The Flick: Ralph Fiennes movie adaptation of Shakespeare's play sports a stellar cast, high body count and some stylish visuals.  Using the likes of Gerard Butler, Brian Cox, Jessica Chastain and the lovely Vanessa Redgrave is a real stroke of genius for actor turned director Fiennes.  Even his stark visual work during various action and war scenes are vibrant enough to match any action director worth their salt.  Yet for all of the above there is still a slow drag in the Shakespeare translation that reminds the audience we're still watching a play.  Bottom line - there is a sadly stoic vibe to "Coriolanus" that is unmistakably filtered throughout the film and not Redgrave in fine form nor the greatest gun battle can permeate the dull in the drama. 
Best Feature: The 'Commentary' by Fiennes is dry indeed (he's very proper, which makes for a good man, but not a great commentary!), so I'm going with inspired 'Making-Of' which shows everything from the difficulties in making the film to chat with the talented cast.
Best Hidden Gem: Even in a language that some might not be able to understand, Redgrave's genius spans across all to excite.
Worth the Moola: I have a hard time believing that Shakespeare purists will embrace this version, while the masses might come away a tad confused.  Potential never fully realized – a decent try indeed Ralph.