Blu-ray Review: 'Cohen & Tate'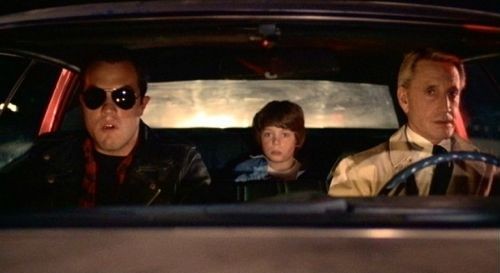 Ready to revisit some 80's action fare?  Then follow us as we check out the new to Blu-ray flick "Cohen & Tate" out now from Shout! Factory Home Entertainment.  The 80's get reviewed below!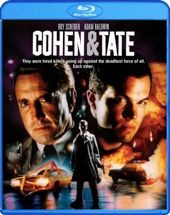 Title: "Cohen & Tate"
   Grade: 2
   Cast: Roy Scheider, Adam Baldwin, Harley Cross
   Director: Eric Red
   Rating: R
   Runtime: 86 minutes
   Release Company: Shout! Factory Home Entertainment
   Website: www.shoutfactory.com
The Flick: Even for an 80's film, Cohen & Tate is a pretty lame duck.  The story is unoriginal (two killers - one young, one old, sound familiar?), the direction is uninspiring and flawed (anyone who can make the great Adam "Jayne Cobb" Baldwin look bad deserves an award!) and the pacing is snail stuff.  The only decent thing to come out of this mess is the ever-decent work by the highly underrated Roy Scheider.  As the aging and weary Cohen, Scheider brings an heir of class to both his work and the film – he deserves so much better. 
Best Feature: 'A Look Back' is interesting enough even due to the fact that both Scheider (who died in 2008) and Baldwin (MIA...why?) as the Cohen and Tate of the title never appear.  What is cool are some honest comments from the likes of Director Eric Red and various key crew members who express serious candor about their ho-hum view of the film and especially their feelings about the over-the-top work via Baldwin.  Give it to him guys!
Best Hidden Gem: Again, Scheider makes this train wreck worth watching, but talk about one man pulling everyone's weight!
Worth the Moola: If you desire some cool Scheider, this one is for you.  Those looking for an entire 80's package need to keep searching.`