Blu-ray Review: 'Cockneys Vs Zombies'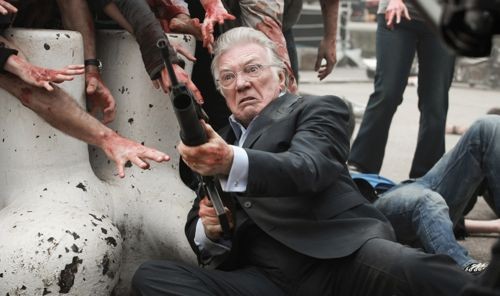 In the tradition of "Aliens vs Predator" comes...okay maybe that's reaching.  But we're still eager to check out the new zombie flick "Cockneys Vs Zombies" out now from Shout! Factory's horror division Scream Factory.  The undead get checked for the good stuff below.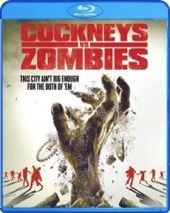 Title: "Cockneys Vs Zombies"
   Grade: 4
   Cast: Michelle Ryan, Alan Ford, Honor Blackman
   Director: Matthius Hoene
   Rating: Not Rated
   Runtime: 88 minutes
   Release Company: Shout! Factory Home Entertainment
   Website: www.shoutfactory.com
The Flick: Being bombarded with zombie lore lately, "Cockneys Vs Zombies" stands out by thankfully making the characters and humor of equal importance.  What follows is a flick that certainly gets down the sass of the Cockney spirit via players like Alan Ford's bitter grandpa, Michelle Ryan's rough and tumble hot cousin, Ashley Thomas's insane gunman and even a little Bond girl Honor Blackman armed and dangerous.  There's a decent balance of the gore and giggles via Director Matthius Hoene and makes this undead outing rise and walk amongst the worthy.
Best Feature: There's an uber-comprehensive 8-Part original 'Behind the Scenes' where we get insight into everything from character to kills – nice.
Best Hidden Gem: Michelle Ryan and Honor Blackman prove that when it comes to women both the young and old can kick zombie ass – and look good doing it.
Worth the Moola: For those looking for a little attitude in their undead, "Cockneys Vs Zombies" delivers handsomely.