Blu-ray Review: 'Cinema Verite'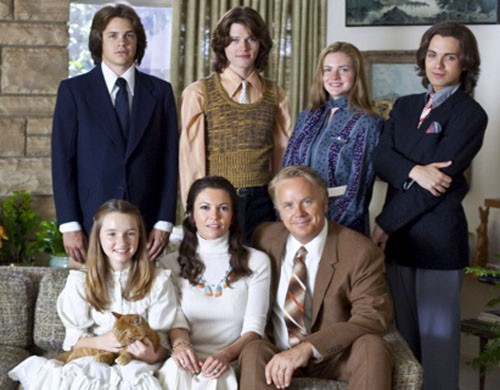 Ready to head back to 'An American Family?'  We explore the new film all about the 1973 PBS documentary series phenomenon called "Cinema Verite" from HBO Home Entertainment.  Follow the family below!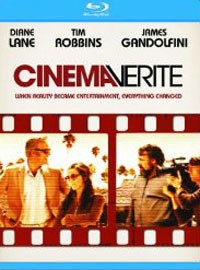 Title: "Cinema Verite"
   Grade: 4
   Cast: Diane Lane, Tim Robbins, James Gandolfini
   Director: Shari Springer Berman and Robert Pulcini
   Rating: R
   Runtime: 90 minutes
   Release Company: HBO Home Entertainment
   Website: www.hbo.com     
The Flick: Just the fact that "American Splendor" (go Giamatti!) helmers Shari Springer Berman and Robert Pulcini were behind this one is enough to warrant a watch, but "Cinema Verite" is some masterful work.  Re-creating moments from the life of the family featured in the now famous 1973 PBS documentary 'An American Family', the film examines the phenomenon both in front of and behind the camera and it's utterly fascinating.  (I didn't even know about this one until this film – got me interested to know more!)  Plus the cast and their stellar performances are top drawer; Diane Lane as the sassy wife, Tim Robbins as the studious father and especially the James Gandolfini as the manipulative producer all make this one a winner.  As the first program to really start the reality TV craze, the film would almost be too hard to believe – if it weren't true.
Best Feature: The commentary was a tad dry (Lane makes it too nice!), so I would go with the short 'Making-Of' Featurette.  (Though a doc on the real family or an interview for me with the duo directors to get to the meat would have given this review a 5 star!)
Best Hidden Gem: The placement of footage of the real family amidst the movie one throughout the film is a stroke of genius that works to hold attention more.
Worth the Moola: Absolutely – a fantastic flick that captures both the era and spirit of it's subject.