Blu-ray Review: 'Captain Phillips'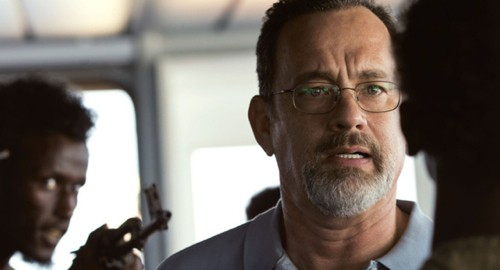 Being held captive by pirates may be harrowing but can also make for a powerful flick.  That's why we're checking out the new to Blu-ray flick "Captain Phillips" out now from Sony Pictures Home Entertainment.  We review the tragic events below.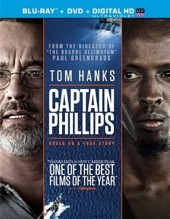 Title: "Captain Phillips"
   Grade: 3
   Cast: Tom Hanks, Barkhad Abdi, Chris Mulkey
   Director: Paul Greengrass
   Rating: PG-13
   Runtime: 135 minutes
   Release Company: Sony Pictures Home Entertainment
   Website: www.sonypictures.com/bluray
The Flick: As a film "Captain Phillips" is easy to spot as the work of Paul Greengrass.  With his signature style, fast camera work and moody overtones, Greengrass has a become a masterful cinematic storyteller.  Problem with Captain Phillips is that the man in peril, tense moments and overall dark tone goes on forever and whether it all happened or not even amidst Greengrass's genius it's a tad taxing.  Not that the performances by the two very different Captains (Tom Hanks and Barkhad Abdi) aren't powerful, but at a whopping 135 minutes this movie boat is moving at a snail's pace.
Best Feature: The very thorough 'Capturing Captain Phillips' doc in three parts covers everything from cast and crew to on-set stuff – one-stop shop.  (Though the doc and Commentary avoid any talk about the crew controversy with this film – missed opportunity guys!)
Best Hidden Gem: Loved seeing the highly underrated Catherine Keener early on as Hanks' wife – wish there were more scenes with her!
Worth the Moola: A decent and thrilling ride into unknown territory – just keep the fast forward button ready!