Blu-ray Review: 'Breathless'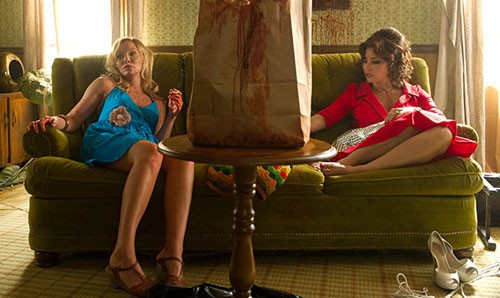 Money, murder and mayhem – Texas style!  We're checking out the new more than meets the eye flick "Breathless" out this week on Blu-ray from Anchor Bay Home Entertainment.  Check out the list of reviewed suspects below!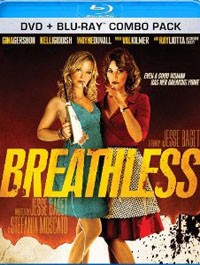 Title: "Breathless"
   Grade: 4
   Cast: Gina Gershon, Kelli Giddish, Ray Liotta
   Director: Jesse Baget
   Rating: R
   Runtime: 91 minutes
   Release Company: Anchor Bay Home Entertainment
   Website: www.anchorbayent.com
The Flick: With the exception of the already been used title, "Breathless" is a tasty little bank heist gone bad thriller.  Filled with enough blood to appease the gore hounds, cool double crosses for story nerds and tasty performances from all involved, there's much ferocious fun to be had.  Especially loved Gina "Bound" Gershon as a sassy and scorned wife, the luscious Kellie Giddish as her dim partner in crime and Ray Liotta as a no nonsense cop.  Sporting gross bits that would give John Waters pause and tense moments reminiscent of some of Hitchcock's work in "Frenzy", inane titled "Breathless" actually give a fresh breath of air for film fans. 
Best Feature: The commentary track is a tad on the dry side – let the movie do the talking!
Best Hidden Gem: Val Kilmer shows up in a cool role as the slimy husband of Gershon – nice boots Val!
Worth the Moola: For carnage, comedy and creepy twists galore, this is one of the best flicks you haven't seen...and should!