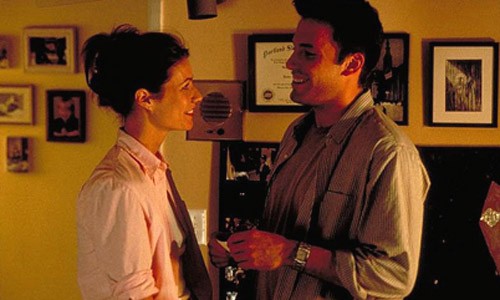 Love from a tragedy – only in the mind of Don "The Opposite of Sex" Roos.  We're checking out the new to Blu-ray flick "Bounce" out now from Lionsgate Home Entertainment.  Affleck it down below!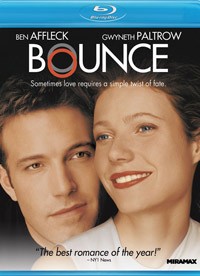 Title: "Bounce"
   Grade: 3 1/2
   Cast: Gwyneth Paltrow, Ben Affleck, Tony Goldwyn
   Director: Don Roos
   Rating: PG-13
   Runtime: 106 minutes
   Release Company: Lionsgate Home Entertainment
   Website: www.lionsgatedvd.com
The Flick: Seeing as how the love story that happens in the film evolves from a plane crash, this one works only due to the wry and witty sensibility of writer/director Don Roos.  Walking a fine line between realism and sweetness, Roos is the master of tackling the normal in a very abnormal way and on that level "Bounce" doesn't disappoint.  Only stumbling block here is the casting of still raw Ben Affleck as the slick male counterpart to Gwyneth Paltrow's grieving widow.  In what seems like a bad acting exercise, Affleck walks through this one, leaving the ample but overwhelmed Paltrow to do all the heavy thespian work for both.  (She's great, but can't do it alone!)  If Roos had cast anyone else in this one, you would most likely see a five star rating here, but early Affleck is "Bounce's" unfortunate Achilles' heel.
Best Feature: Early interviews in the 'Making-Of' are decent enough, but this one is missing a much-needed Roos commentary track.
Best Hidden Gem: As a friendly stewardess, Ferris Bueller gal Jennifer Grey is almost unrecognizable with her 'new look'.
Worth the Moola: A classic case of miscasting that cost "Bounce" the audience it deserves – but you decide on this one.