Blu-ray Review: 'Body Bags - Collector's Edition'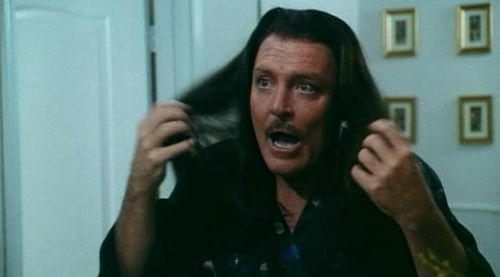 Ready to follow legendary John Carpenter into morgue anthology territory?  Then follow us as we review the new to Blu-ray classic "Body Bags - Collector's Edition" out now from Shout! Factory's horror division Scream Factory.  We unzip and examine with the review below!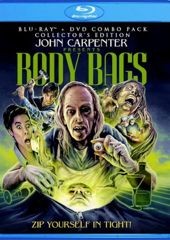 Title: "Body Bags - Collector's Edition"
   Grade: 4
   Cast: Robert Carradine, Stacy Keach, Mark Hamill
   Director: John Carpenter / Tobe Hooper
   Rating: Unrated
   Runtime: 95 minutes
   Release Company: Shout! Factory Home Entertainment
   Website: www.shoutfactory.com
The Flick: I remember seeing "Body Bags" as a kid and watching it again on this Blu-ray release reminded me how truly cool it is.  A collage of three terror tales of fun and fright hosted by Carpenter in Rick Baker corpse make-up – doesn't get any better.  First up is the taunt and tense 'The Gas Station' featuring a gal working overnight at a 24hrs. shop alone...or so she thinks.  Second up is my personal favorite 'Hair,' with balding Stacy Keach willing to do anything for more volume up top.  And finally Tobe Hooper continues his gross out skills with the bloody and brutal 'Eye' with Mark Hamill going nuts after getting the eyeball of a killer.  Filled with fright, fun and flesh, "Body Bags" is a final resting place that kicks ass. 
Best Feature: The featurette 'Unzipping Body Bags' is a fun walk down memory lane with a candid Carpenter (he claims Rick Baker's hands were shaking while applying his make-up due to much coffee and caffeine!) and lost of other fun guests.
Best Hidden Gem: The various stories are filled with cool cameos from the likes of Wes "Last House on the Left" Craven to Sam "Evil Dead" Raimi.
Worth the Moola: If you're a fan of anthology horror stories or simply just a big Carpenter fan, "Body Bags" zips up the scares.