Blu-ray Review: 'Black Rock'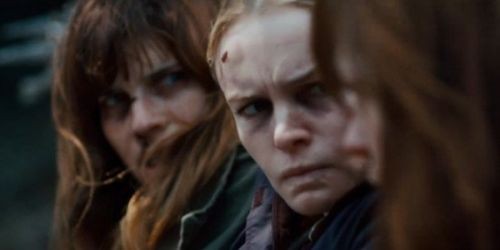 Girl power taken to the limit...and then some.  That's what we're checking out in the new to Blu-ray flick "Black Rock" out now from Lionsgate Home Entertainment.  The rocks get reviewed below.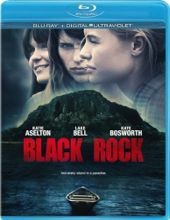 Title: "Black Rock"
   Grade: 3 1/2
   Cast: Katie Aselton, Lake Bell, Kate Bosworth
   Director: Katie Aselton
   Rating: R
   Runtime: 82 minutes
   Release Company: Lionsgate Home Entertainment
   Website: www.lionsgatebluray.com
The Flick: If "Black Rock" seems at all familiar it's because it has a distinctive "Deliverance" like vibe only with women in certain peril.  It's a pretty standard story and normally would be a flick that most would bypass.  What does make the difference here is the direction by lead gal Katie Aselton who does bring a very feminine tone to the piece that make the familiar material feel different.  Especially effective are the scenes between Aselton and co-star Lake Bell both sans clothing in scene that with a male director could be salacious but instead feel real and almost animalistic.  It's a feat that most male filmmakers don't have the gumption to pull off – power to the ladies.
Best Feature: 'Behind the Scenes' of "Black Rock" gives the viewer much more respect for the flick as we hear of the rough times and tough shooting the entire cast and crew had to endure.
Best Hidden Gem: I think with more original material Aselton could be the next Jane Campion – keep it raw and real.
Worth the Moola: With both good and bad, "Black Rock" makes the recognizable riveting.