Blu-ray Review: 'Biutiful'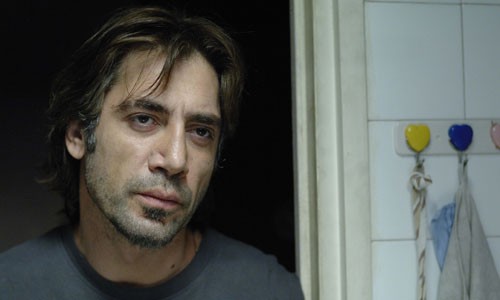 Sadness, depression and reflection – all specialties of affecting actor Javier Bardem.  Thus why we're taking a peak at his dark drama new to Blu-ray called "Biutiful," which hits home video on May 31 from Lionsgate Releasing.  To read the review of the flick and its extras for fans, check out the facts below.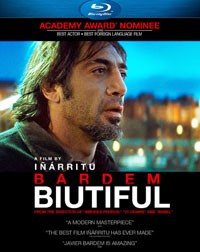 Title: "Biutiful"
   Grade: 4
   Cast: Javier Bardem, Maricel Alvarez, Eduard Fernandez
   Director: Alejandro Gonzalez Inarritu
   Rating: R
   Runtime: 147 minutes
   Release Company: Lionsgate Releasing
   Website: www.lionsgatedvd.com
The Flick: Exquisitely shot, painstakingly real and told at a very calculated slower pace, "Biutiful" is elevated from being just a deeply depressing film by the work of leading man Javier Bardem.  As a guy with both inner (he has terminal cancer) and outer (he runs drugs and a sweat shop) turmoil, sadness oozes out of every facet of his engrossing performance and his coming to terms with death makes for one poignantly gloomy outing.  Not that the movie has to have happy moments, it's just that even in the more purposefully surreal and dreamy moments of reflection misery still manages to rear its ugly head.  As a piece of cinema it's hard to take – but you still won't be able to take your eyes off it.     
Best Feature: Definitely the Director's Flip Notes, which takes you behind the process of making the flick via a sort of video diary of director Inarritu – a commentary come to life!
Best Hidden Gem: In the Cast Interviews extra where in speaking about the film Bardem boldly admits, "a lesson's been learned – not sure what it was but I hope I learned!"  So do we!
Worth the Moola: To watch the film is a must, especially for those who see mood as a character.  But to purchase for those multiple viewings - only if misery enjoys your company.