Blu-ray Review: Big Bad Wolves'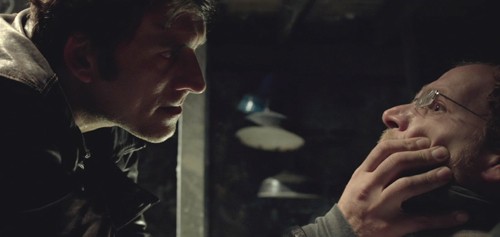 A ruthless cop, a bitter father of a murdered girl and a suspected pedophile – who is more dangerous?  We're gonna find out by checking out the new to Blu-ray flick "Big Bad Wolves" out April 22 from Magnolia Home Entertainment.  We review who will be left standing below!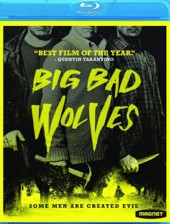 Title: "Big Bad Wolves"
   Grade: 3 1/2
   Cast: Lior Ashkenazi, Tzachi Grad, Rotem Keinan
   Director: Aharon Keshales & Navot Papushado
   Rating: Not Rated
   Runtime: 110 minutes
   Release Company: Magnolia Home Entertainment
   Website: www.magpictures.com
The Flick: There's a great deal of notable items in the vicious and funny outing "Big Bad Wolves."  From the humorous lengths that the determined Tzahi Grad is willing to go to extract info about his daughter's whereabouts to the sick and perverse methods of pure horrific torture brought upon suspected pedophile Rotem Keinan (crème brulee anyone?!), Wolves is arresting for sure.  My only issue with "Big Bad Wolves" is its blatant predictability, which when mixed with a film that combines genres to be wholly original, makes for a bit of a let down.  Good stuff – just didn't want to see it coming. 
Best Feature: The 'Making Of' featurette has some interesting items, including insight from all cast into their various twisted and demented roles – good show.
Best Hidden Gem: Dov Glickman's sick and sassy turn as a bad grandpa is priceless underrated work.
Worth the Moola: As long as you don't mind a little predictability, these wolves are big and bad indeed.