Blu-ray Review: 'Best Man Down'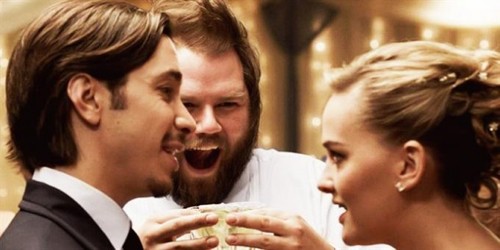 If your best man dies is it a bad omen for the newlyweds?  Come with us and find out as we check on the new to Blu-ray flick "Best Man Down" out now from Magnolia Home Entertainment.  We review the wedding and the death of the best man below!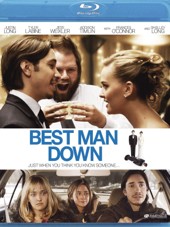 Title: "Best Man Down"
   Grade: 3 1/2
   Cast: Justin Long, Jess Weixler, Tyler Labine
   Director: Ted Koland
   Rating: PG-13
   Runtime: 90 minutes
   Release Company: Magnolia Home Entertainment
   Website: www.magpictures.com/bestmandown
The Flick: The best thing about "Best Man Down" is the film starts one way with the audience thinking they know what kind of movie it's going to be and then does a dramatic and effective one-eighty.  The end result is a film about choices, love and living life to the fullest – with some comedy to boot.  (Mostly the deadpan delivery of Justin Long!)  What is most amusing is that Long and the always talented Jess Weixler aren't the breakout stars of this flick – that would go to unlikely pair Tyler Labine as the secretive Lumpy and Addison Timlin as the fragile Ramsey.  The film does have severe tone shifts and slow bits, but overall "Best Man Down" will surprise you. 
Best Feature: The very funny 'Outtakes' have much more Justin Long riffing – funny stuff.
Best Hidden Gem: The now quirky Shelly "Cheers" Long shows up here as an overprotective mom.
Worth the Moola: Full of joyous and somber surprises, "Best Man Down" is worth toasting.