Blu-ray Review: 'Bellflower' + Early Screening Announcement For Pasadena California!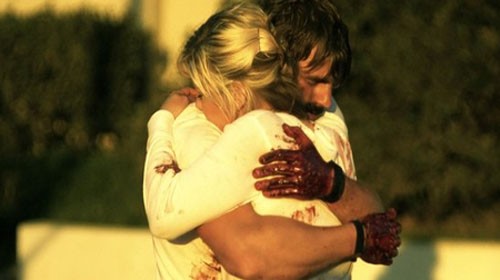 Ready to see check out one of the films that's already carved out a firm place on my Top Ten list for 2011?  Hitting Blu-ray and DVD Nov. 15 from the cinema loving folks over at Oscilloscope Laboratories, comes the original film "Bellflower" which is a must see for any film fan.  (Plus the extras are equally engaging!)  But for those who still have the need to view the films various apocalyptic trinkets (including homemade flamethrower and 1972 muscle car Medusa!) on the big screen in it's lush Scope format, there's also an early midnight screening announcement below – this five-star flower is about to open big time!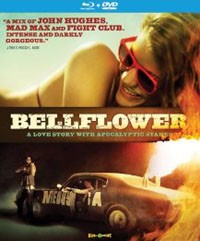 Title: "Bellflower"
   Grade: 5
   Cast: Evan Glodell, Jessie Wiseman, Tyler Dawson
   Director: Evan Glodell
   Rating: R
   Runtime: 107 minutes
   Release Company: Oscilloscope Laboratories
   Website: www.oscilloscope.net 
The Flick: What's most interesting about watching "Bellflower" on the small screen is how much more the relationships between the characters and raw emotional content pops.  On the big screen the loud lovely accoutrements command more of the attention, while the intimacy of home viewing brings real human emotion to the forefront.  Both are equally powerful, providing an experience as unique as the film itself, which is unlike any picture of late.  Utilizing the weapon that makes every first time film great – namely taking from personal experience – Glodell infuses his indie tale with love, heartache, woe and an almost heightened sense of surrealism that makes for one impressive debut.  His cast is top notch; Tyler Dawson as the loyal best friend, Rebekah Brandes as the needy transition gal pal and even Glodell himself as a man who undergoes a chameleon change for the worst when love goes wrong.  But it's actress Jessie Wiseman who steals the show as Glodell's reason for insanity – it's one of the most memorably natural performances I've seen in a long time.  Powerful, potent and all together poignant, "Bellflower" is a film not to miss.   
Best Feature: 'The Medusa Rundown' featuring a full detailed tour of the car is notable, but it's the 'Behind the Scenes' featurette that ultimately inspires and humbles with a story of some folks with a dream and a camera who decide to make a movie – way to go.
Best Hidden Gem: The extra takes and outtakes from the climactic scene between Glodell and Wiseman is one captivating and intense goodie.
Worth the Moola: Every peddle on this Blu-ray flower rings five-star – the best of the best.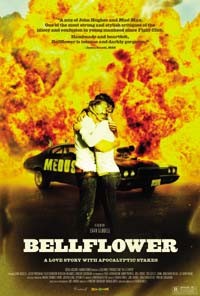 Want to check out a little Medusa, flamethrower, uber-giveaway infused screening of "Bellflower" on the big screen?  For those who live in the greater Los Angeles area, Insomniac Cinema has got you covered!  The Regency Academy 6 in Pasadena, California is holding a special midnight screening of this year's most talked about film Bellflower for one night only – Dec. 9 at 11:55pm.
Of course the movie brought to you by the uber-knowledgeable cinema loving guys from...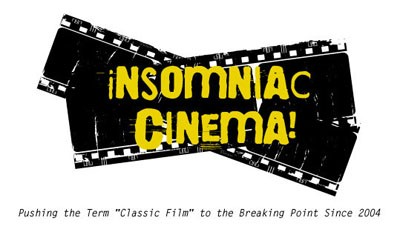 ...AND there are even more cool extras that make the $8 ticket price truly a steal!
The screening is being sponsored by the equally indie loving folks over at South Pasadena's very own...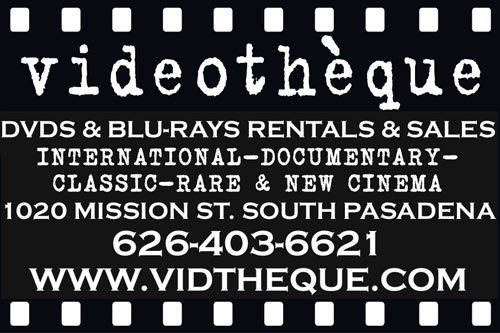 ...a cool DVD/Blu-ray Sales and Rental store like no other!  (How many other stores in existence still have a section dedicated to Wayne Wang?!)  We will be giving way a plethora of free rentals for those with a taste for the finer things in film!
But that's not all!  Co-sponsoring is the gloriously gourmet more-than-a-hot-dog Pasadena palace...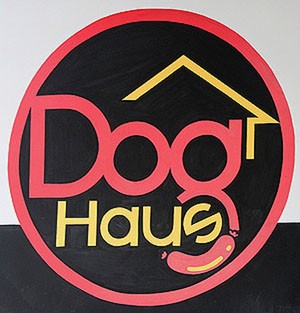 ...who will be providing some gift certificates for food that I can personally vouch as out of this world amazing to watch a great flick with!  (Hot Dogs will NEVER be the same for you!) 
Also at the screening will be various "Bellflower" goodies provided by the film distributing folks over at Oscilloscope Laboratories (think collectable LP!), tons of posters via the Academy 6 for everyone and a collage of trailers from 2011 that are – like Bellflower – also on my Top Ten list for this year!  (Trailers provided by Magnet/Magnolia, Focus Features and Sony Pictures Classics!)
Still not enough?  How about if writer/director/actor Evan Glodell comes down himself and brings some of the films featured cooler items with him!  (Plus an in person with me involved guarantees some signed items for fans!)
Advance tickets for the Dec. 9 "Bellflower Event" can be purchased at the Regency Academy Theater box office at 1003 E. Colorado Blvd., Pasadena, CA 911106 or call for info at 626-229-9400.  (Or go to Regencymovies.com!)
This is a once in a lifetime chance to see the lush "Bellflower" on the big screen with enough extras to choke a flamethrowing horse – stay tuned to Starpulse.com the week of Dec. 9 for more details and info!  Viva la "Bellflower!"