Blu-ray Review: 'Bad Milo!'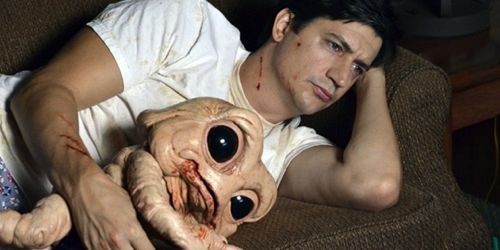 Ready for a little poop monster action?  Then follow us as we check out the new to Blu-ray flick "Bad Milo!" out now from Magnolia Home Entertainment.  We review the issues of the brown colored anger monster below!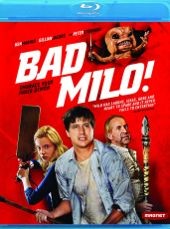 Title: "Bad Milo!"
   Grade: 1
   Cast: Ken Marino, Gillian Jacobs, Peter Stormare
   Director: Jacob Vaughan
   Rating: R
   Runtime: 84 minutes
   Release Company: Magnolia Home Entertainment
   Website: www.magpictures.com
The Flick: Good premise – bad execution.  "Bad Milo!" should be much funnier then it is.  The premise is ridiculous, the puppet monster ludicrous and the overall tone of the film preposterous.  So why isn't the film funny?  Can't pinpoint exactly why, but there's just not enough laughs equated with the butt beast to make this one memorable.  Most of the laughs come from outside the brown circle like the insane doctor played by Peter Stormare and the raunchy dinner guest in the form of Kumail Nanjiani – who needs the mindless puppet when you got these guys around? 
Best Feature: Love the bits of the 'Commentary' where they try to be serious – yeah right!
Best Hidden Gem: Extended dinner scene with more Nanjiani is just what the funny doctor ordered!
Worth the Moola: Poop monsters from the butt emerge – you get what you pay for folks.