Blu-ray Review: 'Bachelorette'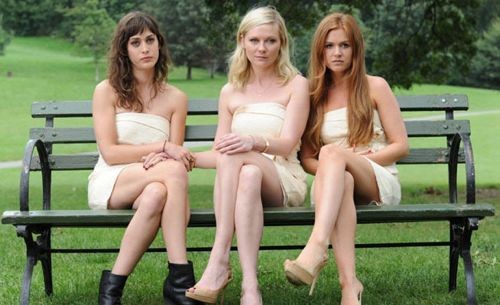 Getting married ain't easy – even for the bride!  So we're helping out by checking out the new to Blu-ray comedy/drama "Bachelorette" out now from Anchor Bay Home Entertainment.  Catch the review bouquet below!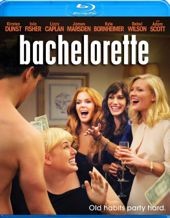 Title: "Bachelorette"
   Grade: 2
   Cast: Kristen Dunst, Isla Fisher, Lizzy Caplan
   Director: Leslye Headland
   Rating: R
   Runtime: 97 minutes
   Release Company: Anchor Bay Home Entertainment
   Website: www.anchorbayent.com
The Flick: Two things struck me while I watched "Bachelorette."  The first was that the film actually wasn't about bride to be Rebel Wilson at all (the film focuses on her inept bridesmaids!) and the second was that the film frankly wasn't all that funny.  More a heavy drama then a comedy, the film is a mixed bag of funny and unfunny jokes, stupid situations and multiple story lines that provide way too much content for a single film.  (When I saw it was adapted from a play it seemed fitting!)  I really didn't relate to any of the lead fems Kristen Dunst (in full "I'm acting like a grown up" mode!), Isla Fisher (she's THAT girl at the party and yes, you want to get away from her!) and Lizzy Caplan (she seems to have one emotion – sourpuss!) at all.  The surprise of the piece turns out to be the gents including a soulful Adam Scott and engaging Kyle Bornheimer, go figure.  (BTW there's just not enough of Wilson to make any sort of judgment!) 
Best Feature: The 'Bloopers' section does provide some of the missing funny. 
Best Hidden Gem: Again, it's strange when a film about women ends up being ruled by men. 
Worth the Moola: If a mixed bag with little humor is your cup of tea drink up ladies.