Blu-ray Review: 'Assault On Precinct 13 - Collector's Edition'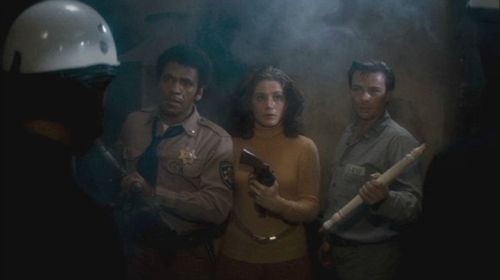 Ready to defend life and limb in a single night?  Then start loading ammo as we check out the new to Blu-ray release of the original "Assault on Precinct 13 – Collector's Edition" out now from Shout! Factory's genre division Scream Factory.  It has moments – and we review them below!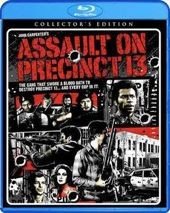 Title: "Assault on Precinct 13 – Collector's Edition"
   Grade: 4
   Cast: Darwin Joston, Austin Stoker, Nancy Loomis
   Director: John Carpenter
   Rating: R
   Runtime: 91 minutes
   Release Company: Shout Factory Home Entertainment
   Website: www.shoutfactory.com
The Flick: There's a reason Quentin Tarantino lists this as one of his favorite films of all time – it kicks ass.  A simple, yet effective five-star outing, this was early John Carpenter and yet feels like the work of a slow seasoned professional.  (It mostly takes place in a single location – and still rules!)  And of course it has all the Carpenter staples that he would go on to use and become famous for – a stylistic score, a cool anti-hero (the highly underrated Darwin Joston) and plenty of action to boot.  This one may feel like an older picture, but excellence has no age.
Best Feature: A ton of great features here with Carpenter, Austin Stoker and Tommy Lee Wallace, but the best of the bunch is the 'where are they now?' interview with Nancy Loomis who talks in great detail about life before and after her movie career – fascinating.
Best Hidden Gem: Still love that Carpenter had the balls to kill of little Kim Richards holding an ice cream cone which would never happen in today's PC cinema world – vanilla indeed.
Worth the Moola: Forget that shitty Ethan Hawke remake – there's only one real Precinct 13.  (And now it's got a cool cover!)